Greater Fort Lauderdale CVB
How to communicate the vibrant culture of craft beer in and around Greater Fort Lauderdale
Like the foam off a freshly tapped keg, craft beer was exploding in Greater Fort Lauderdale, with nano-breweries, micro-breweries and taprooms popping up all over.
The challenge for the Greater Fort Lauderdale Convention & Visitors Bureau was that visitors – and even many locals – had no clue about the goodness brewing right in their own backyard, as the region didn't have much of a reputation for craft brewing as of yet.

Starmark developed the Greater Fort Lauderdale Ale Trail to show both locals and visitors the vibrant culture of craft beer breweries and taprooms in a fast, easy-to-understand way.
In order to create buzz and awareness, the Starmark team promoted the Ale Trail through paid media on Facebook and Instagram. Each post directed to the Ale Trail site, inviting users to explore and enjoy.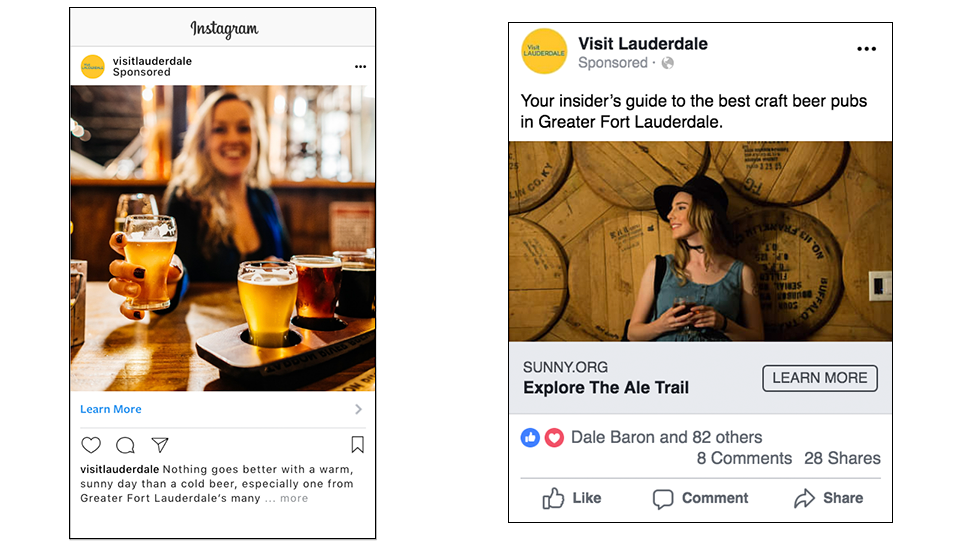 With quite a few stops along the Ale Trail, it wasn't possible to feature all of them in one map, but the reaction was well worth the effort, driving higher awareness and pleasantly surprising visitors and locals alike.