ETIP #280
Strike content marketing gold: the 4 surprising places your company can mine great ideas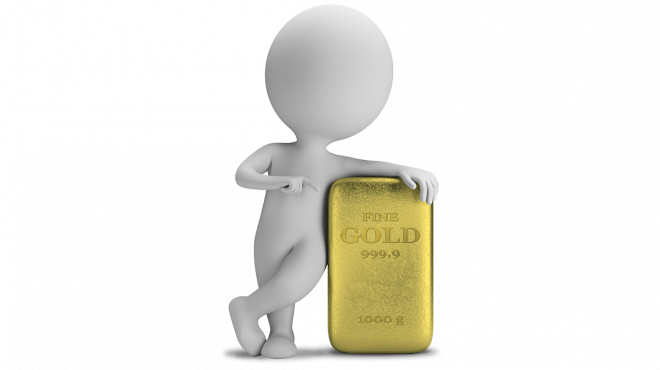 Compelling content marketing starts with a strong understanding of what your visitors are curious about AND how your organization can provide value through information. In other words, find out what our audiences are asking and find out who has the answer.
But before you tap your senior leadership for customer insight and company knowledge, try these 4 unexpected places to find topics that can transform you into content marketing royalty.
Ask the Sales Team How Prospects Can Prepare
Your sales team interacts with customers and potential leads more often than anyone else in your organization. So naturally, they're a great source for current information. Here are some great topics for content that your sales team can help you build out.
What's the one thing you wish people knew before your first meeting?
Is there anything you're hearing more often now than you were last year?
What are the most common misconceptions prospects have when you meet with them?
Consider the power of using content to address these topics. The odds are high that your customers are attempting to answer these questions and address these misconceptions before contacting you. With the right piece (or even better pieces) of content on these topics, you have a chance to make sales meetings more productive by addressing big questions and cultivating trust earlier in the journey.
Ask Installers and Technicians How Customers Can Help Themselves
The folks who implement and troubleshoot your solutions for customers are the best source for intel on points of dissatisfaction, technical know-how and easy fixes. They're the ones who see first-hand where knowledge gaps exist and where technical misunderstandings can become customer service issues.
What are the technical requirements you wish customers would consider before purchasing?
What are the most common reasons for callouts that customers can fix themselves?
What are the best things a customer can do to prepare for an installation or upgrade?
Consider the monetary cost and relationship cost savings of avoiding technical hiccups or service callouts before they happen.
Find Out What Research and Development Staff Are Excited About
Whatever your organization calls it, there's a group of employees whose primary concern is researching, testing and riffing on your product and service lineup based on what's new in the world. And that means they're talking about the next big thing months or years before everyone else. Find them and ask them these future-focused questions:
What's the thing that no one's thinking about that's going to reshape our industry?
What's something big that our customers should be preparing for now?
What's the thing you're most excited about in our development pipeline?
If you're looking to burnish your thought leadership credentials, there's no better place to turn than the folks who are driven to keep your company ahead of the industry curve. As an added bonus, you may find compelling spokespeople for your upcoming industry conferences and events.
Ask Customer Service Representatives What Customers Care About Most
Based on sheer volume, no one in your organization has more customer interaction than your customer care folks. And those interactions offer a wealth of great content marketing topics.
What one or two questions do you get asked more often than anything else?
How have your conversations changed since the last change to our product/service lineup?
What unknown trick or tip surprises and delights customers more than any other?
Let's face it, when a customer has a question, they're not going to your FAQ page or contacting a rep first. No, they start with a web search. Serving the answers to common questions when customers are looking can decrease your overhead by decreasing the amount of time your employees spend on non-revenue-generating questions and keeping communication lines open for the conversations that lead to sales. As an added bonus, you may find that being the one to answer those questions for a prospect sets you up for a sale in the future.
Put These Golden Nuggets to Use in Your Marketing
Now that you have the raw topics, it's time to refine them into gleaming content. But it's not as easy as cranking out a new page and white paper on your site. First, make sure you have a solid, up-to-date customer journey to show you what channels matter at which stage. Then find out which keywords your customers use to express intent and the SERP features reshaping the answers they will see.