Oct 6, 2021
Starmark Ranked #1 Creative Agency in North America by Mobile Marketing Association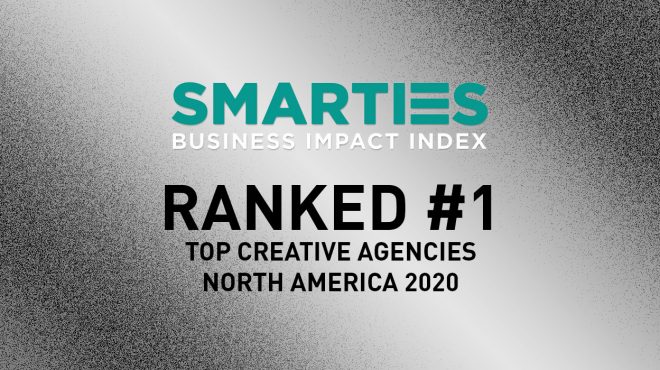 Starmark proudly announces having earned the top spot as #1 Creative Agency on the 2021-22 Mobile Marketing Association SMARTIES North America Business Impact Index.
Starmark Ranked the Top Agency in North America
The MMA SMARTIES Business Impact Index is the first and only global mobile marketing index that identifies, ranks and awards top agencies, advertisers, brands and technology enablers that drive significant business impact through mobile-first campaigns. Brett Circe, Starmark's Chief Digital Officer, stated:
"We were floored and so honored to be featured as #1 on MMA's Business Impact Index. It's a joy and a real validation of our years of dedication to mobile marketing to be here among names like Dentsu, Grey, McCann and Publicis."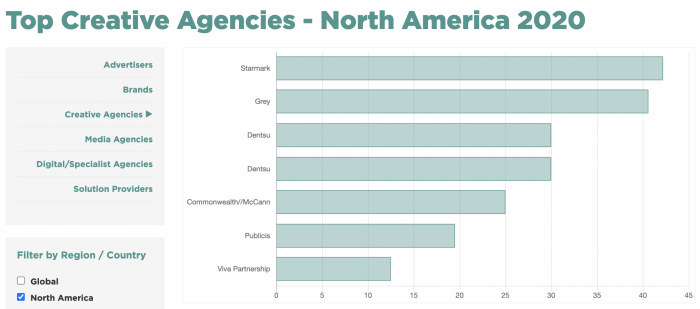 Starmark's Innovation Lab & Mobile Marketing
The Starmark Innovation Lab keeps Starmark on the edge of marketing technology, revolutionizing and expanding our clients' possibilities. In 2010, Starmark made a strong push into mobile, including web, payments and apps for our clients.
In 2011, Starmark committed to the MMA Code of Ethics, which applies to everything we do. We have the utmost respect for the MMA and the SMARTIES because they uphold high standards for ethics and performance on the devices that — by their very nature — we each hold close and personal to ourselves. Starmark President, Jacqui Hartnett says:
"When we were featured as #5 in 2017, that was a huge achievement. But it's been more than 12 years now that we've been committed to delivering incredible experiences for mobile, and it feels great to be recognized for that work. I very much look forward to welcoming our friends and clients to the offices of MMA's #1 Creative Agency in North America at our new HQ in The Main."
Today, the Lab continues our push into the new technology and experience spaces, with this year's MMA Smarties entries featuring content in VR, AR, mobile apps and mobile games. The Lab is continuously recognized with a variety of awards, including earning two patents. Among these awards are four SMARTIES from the MMA, Adrian Awards, Visit Florida Henrys, Marcoms, ADDYs and others.