ETIP #73
Don't set it and forget it – Social's Greatest Mantra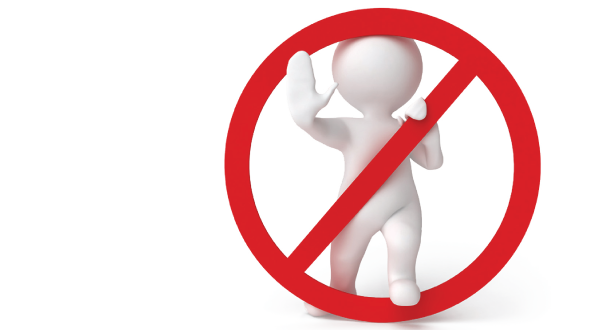 Many businesses are still gun-shy when it comes to amplifying their marketing reach with social media. The excuses are many, and some are valid:
I'm too small to need social media.
It's going to take too much time that I don't have.
What if someone says they don't like my product/services?
I just don't see how 'tweeting' is going to make me money.
I already advertise.

You cannot change someone's mind if they firmly believe what they're doing is right. But many smart businesses are understanding that the time to listen and engage with their audience is now. The math doesn't lie. Millions and millions of people use social media networks like Facebook, Twitter and Linkedin to talk to trusted connections about what they think is the best product and service, given a particular need. Wouldn't it make sense to be available should they want to speak to you directly or invite you into the fold of their communications?
Well if you're not there, your competitors most certainly are. At Starmark, we have specialized in countless social competitive analyses and the proof is there every time. You have to be in it to win it!
All this being said, you should always abide by one very simple rule – "Don't set it and forget it." If you start, you must commit time and discipline to listening to your customers first, following your competition and engaging 'without selling.' Your friends know what you do professionally. You wouldn't go to a dinner party and announce that you're having a sale next Thursday and then walk out, would you?
Here's a quick list:
Start slow, start with a Facebook business "page" (not a personal profile). You'll need a personal profile to establish a page.
Start a Twitter account, use our helpful guide to get on the fast track.
Slowly tell your three "F"s – your "friends, fans and followers," that you have these pages up and ask them to follow them, as you'll be engaging content there that they won't find anywhere else.
Stay Alert. Make sure (initially) you get an email when someone comments to your Facebook and Twitter. Later, you'll turn this off because there will be too much excitement!
Engage! Talk to people just as you would a friend. Be confident, consistent, knowledgeable and fun. You'll make friends fast!
Don't stop. Nothing makes you lose social credibility faster than if you drop your communications with your customers because it either becomes overwhelming or you think it's not working. If 10 people like you, then be there for those 10 people.
Eventually, hire a professional social media representative. Don't get an intern to do it part time, this will cause you more heartache than good.
For more help ramping up your social needs please contact us. We've helped countless companies get ready for the next step in these integrated marketing approaches, and we can do the same for you.