ETIP #93
A Guide to 7 Facebook Social Plugins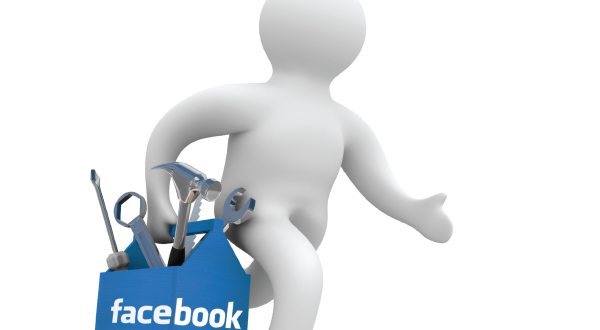 Facebook has a lot of different plugins you can place on your site to encourage sharing and to make your site more socially engaging. With similar names and similar functions, let the confusion ensue. We hope to clear this up for you with this etip.
The Like & Send Button lets users share pages from your site back to their Facebook profile with one click. Pages that are liked appear in the new Facebook Ticker for their friends to see, and on your site can show a count of likes. If a friend visits that page, they see the avatar of their friend on your page. This is good for promoting articles, blog posts, news, etc to allow users to let their friends know about it. The Send Button allows your users to easily send your content to their friends. This is sending it privately as a Message to their Facebook Inbox making it easy for users to share with a select group of friends (instead of everyone). And to complicate this even more, you have the option of displaying the word Like as "Recommend" instead. This is your preference based on the type of content on your site.
The Subscribe Button allows people to subscribe to other Facebook users directly from your site. This is not for brand pages, but to follow the public posts of users. This would be good if your company has a brand personality that is a person, or, for users to subscribe to the authors of your content directly.
Comments lets users comment on any piece of content on your site. Instead of a commenting engine built into sites by default, using the Facebook comment engine will sort comments to the top based on the relevance to the user, their friends, and friends of friends. It includes moderation so you can still manage the content. Also, when users comment, their comment appears as a status update telling their friends they made this comment.
The Activity Feed shows users what their friends are doing on your site through likes and comments. The pages that are liked and commented most recently show up in the box. The box is personalized by weighting users friend activity to the top of the box too making your site more social.
Recommendations gives users personalized suggestions for pages on your site they might like. This shows the overall most popular pages on your site according to Facebook, also weighting activity by your friends.
The Like Box enables your Facebook Page to be liked directly from your web site. Unlike the Like Button (which is just for page content), this is a way to gain more likes on your Facebook Page. This should be used in combination with other social plugins.
Finally, if your site has a "registration" component to it, there are even more plugins available to make it easier for users to create an account on your site. We'll cover those in a future eTip.
If you need help figuring out the right Facebook Social Plugins to use where, contact us and we'll be happy to help you out.