ETIP #77
Social Influence Measurement (Klout, PeerIndex, EmpireAvenue)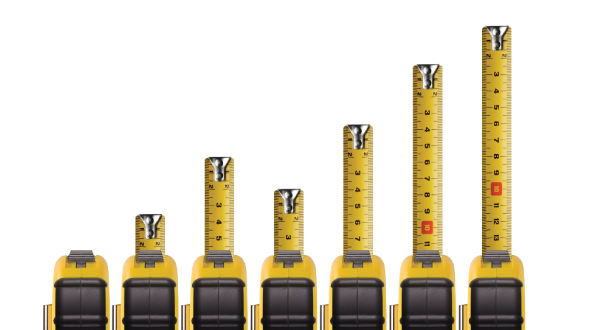 With the rise in people utilizing social media for their brands, the number of tools to measure it has also risen. We now have a massive landscape of rising and falling levels of "Social Influence." Much like the stock market, perceptions about businesses and brands go through a constant state of ebb and flow. This influence measurement is now being tracked by several online tools that can better enable you to understand who and what brands are the movers and shakers, and which are the duds.
So what defines someone of digital or social influence? There are an array of factors, but the primary baselines are numbers of connections and activity within your networks, along with the potential amplification that conversations can have. We'll take a quick look at some of the players that measure Social Influence here.

Klout.com:
Klout is a tool that takes into account your social activity, size of your followers (and their relative activity) as well as other points to establish a baseline. Klout uses Twitter as its primary network for measurement, but it's quickly bringing more social tools (such as Facebook, LinkedIn and Foursquare) into the fold to create a more well-balanced assessment. We have seen brands be ranked based on Klout scores, so be sure to take note.
PeerIndex.net:
PeerIndex also uses Twitter as its primary baseline for its social influence metrics. It has also created some proprietary scores within its "index", such as the Topic Resonance Score (to benchmark authority and topic resonance), the Audience Score (indication of reach), the Activity Score (the measure of how much you do that is related to the topic area), the Realness Score (indicates the likelihood that the profile is of a real person), and the Normalization of Scores (PeerIndex uses an aggressive normalization calculation that helps you discriminate between top authorities).
So while PeerIndex appears to be more thorough, many people take issue with all social metrics. Some people with smaller follower numbers can have greater social impact dependent upon who they are, what they do and the breadth of their entire social graph.

EmpireAvenue.com:
There is also a social media game called Empire Avenue that features a robust ranking system. The game ranks all of the metrics that have been listed above across Twitter, Facebook, Flickr, LinkedIn and YouTube, and any associated RSS feeds that you own. The stock market simulations game then creates a stock "price" of your profiles and therefore creates viability within the game, based on your social activity.
In the day and age of metrics, optimization and analytics, Social Influence should be part of your overall self-assessment. You can look at your scores and determine if your digital reach is what you want it to be.
Much like all the social monitoring tools used in reputation management, Social Influence measurement tools can give you another measuring stick that can give you a better sense of what you should and should not do within your online marketing strategies.