ETIP #67
Social Reporting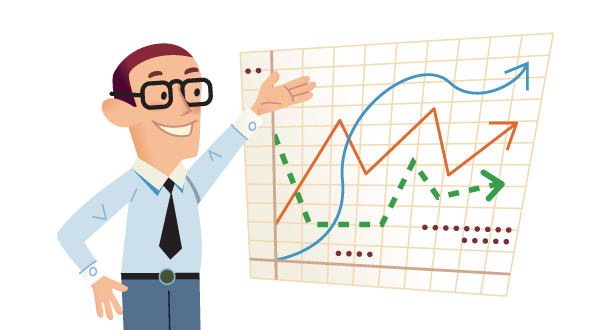 Social Reporting is the quantitative reporting of data within each of your social accounts. For instance, this would include Twitter followers, Facebook fans, LinkedIn followers, YouTube subscribers, etc. In short, the hard numbers you can use as reporting.
Now, we know that in the social realm, it's not "all about the numbers," user engagement and brand sentiment are probably more important. But this is an important place to start, and understanding these reports can give your brand a solid foundation upon which to build.
Facebook has "Insights," which is a decent built-in tool that allows you to report on the users who like your page, including their activity, demographics, interactions, country, language, and even what types of posts or content they like more than others. The amount of data Facebook has is monumentally more, but this is a great place for you to start to understand your social customer.
Twitter does not really have much more than a total count of your followers, but there are plenty of third-party sites that have stepped in to provide this information, such as twittercounter.com.
LinkedIn has "Company Analytics," which gives you details about the page views and followers of your company on LinkedIn.
YouTube has "Insights," and being owned by Google, there are a ton of them. They have all the basic information you want, and a few items we tend to find even more interesting. For instance, "Discovery" shows how users are finding your videos. "Community" shows the videos that are the most engaging. And on a per-video basis, "Attention" calculates users' attention spans while a particular video is playing.
If you have not checked out the new Foursquare Manager Tools, stop reading this and go do so now. They have built their new venue reporting dashboard to mimic an info graphic, and it's fantastic.
In summary, start with the built-in tools available, they can bring insights that will give you a solid foundation to build upon in the future. And if you need any help interpreting the numbers, let a Starmark analyst help you out!
Learn More: Starmark's eTip Webinar about Social Monitoring and Reputation Management.