ETIP #118
'Want' more out of Facebook?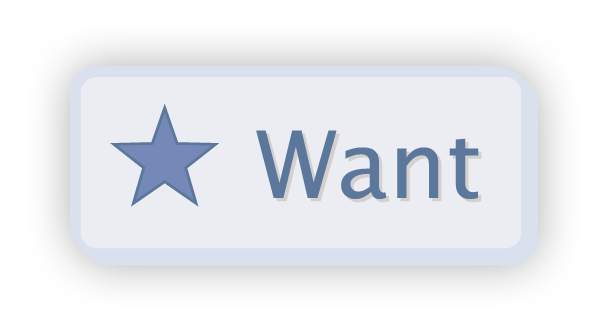 Social media has given consumers a voice, revolutionizing the way we influence our friends and share our opinions about products and services. With the implementation of a new "want" button, Facebook is taking a step toward social commerce. This feature will bridge the gap between a consumer's desire for a product and the physical act of making a purchase.

With every click, consumers can flag products they're interested in, creating a wish list of items that can be purchased off Facebook. This wish list is also shared with friends, prompting discussion about trends and gift ideas. The "want" button is currently being tested with a group of seven merchants including Victoria's Secret, Michael Kors, Pottery Barn and Neiman Marcus.
Now you may be asking why it's worthwhile to "want" an item on Facebook rather than simply "like" it. Facebook strategically introduced the "want" button to encourage a call-to-action. In contrast to the like button, things you "want" are saved to your timeline in an organized section called "Collections." Friends and family can refer to your collection of wish list items, which may prove useful during the holiday shopping season.
The most unique aspect of the "want" button is that it indicates an endorsement. Who do we turn to when we need advice about a purchase? Our friends and family. With the Facebook "want" button, we can rely on a trustworthy review. This feature will get the conversation going, cutting research time in half, and resulting in more purchases with fewer cases of buyer's remorse.
The "want button" add-on will come at no cost to retailers who want to engage in social commerce. Instead, Facebook will profit by attracting businesses and driving potential customers to liking their business pages. This free feature looks like it will be a win-win for both Facebook and businesses alike, boosting social media traffic and product sales.