Jan 6, 2011
Brett Circe Awarded Advanced Mobile Marketing Certificate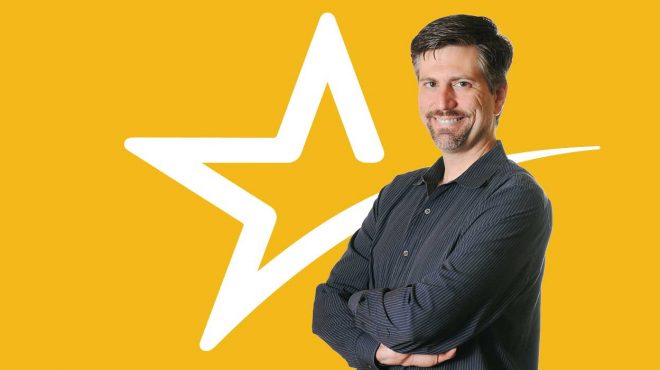 Circe Awarded Advanced Mobile Marketing Certificate From University of San Francisco
Starmark proudly announces that Partner and VP of Interactive Services Brett Circe was awarded a Certificate in Advanced Mobile Marketing from the University of San Francisco.
The certificate program covered development of mobile marketing campaigns, integrating with traditional campaigns, analytics, proximity marketing, rules and ethics, and tools for mobile.

"With Brett at the helm of our digital marketing efforts since 1998, Starmark's leadership in the interactive space has become well-known. And, while Brett has always been an innovator in mobile marketing with mobile programs and websites that have been in Starmark clients' media mix for years, this certificate is an example of his collaboration with the leaders in this growing communications segment to make sure our team stays ahead of the game," said Peggy Nordeen, chief executive officer of Starmark. "In addition to designing mobile web sites, incorporating mobile bar codes into print campaigns that launch motion media and ultimately lead to online commerce, he has conceived and managed numerous SMS and proximity marketing programs to drive prospects to physical locations utilizing incentives."
"Consumers are savvy about the advantages and the power of mobile marketing. Corporations on the other hand have only recently begun to understand how to take advantage of this personal marking device," said Circe. "As an early adapter with a strong personal interest in this industry I am able to help companies of all segments better understand the importance of being relevant and ahead of the curve in technology marketing."
To see some of the award winning interactive work Starmark has produced, log onto www.starmark.com
About Starmark
Starmark International is a full-service integrated marketing communications agency that specializes in the seamless integration of multiple marketing disciplines, including advertising, PR, interactive services, branding, direct response and custom media. The agency's additional capabilities include strategic consulting, research, media planning and buying, as well as relationship and channel marketing services. Founded in Chicago in 1978, Starmark is one of only three companies ever named to Inc. Magazine's "INC 500″ Fastest Growing Privately Held Companies seven times.