Dec 4, 2018
Starmark celebrates the holidays with clients and friends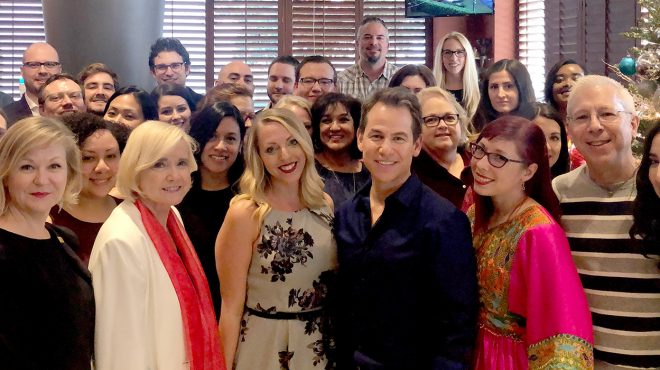 Starmark served up plenty of good cheer and glad tidings at the 2018 Starmark Holiday party on December 4 with our clients and friends gathered from near and far to help herald the most wonderful time of the year.
Among the evening's celebrations were brought to you by our in-house Starmark Lab:
Our party guests were transported to Miami International Airport with a demo of one of the Lab's most ambitious projects of the year—our augmented reality trivia app "ARport." The app brought FPL Service's "Fly Green MIA" project to life, allowing our guests to see all its eco-friendly innovations up close and personal. They also were quizzed on environmental facts about both the project and our planet, learning how to make positive changes and lead green lifestyles of their own.
AR/VR/MR: Which reality is right for you?
Starmarkers demonstrated custom experiences in virtual reality (VR), augmented reality (AR) and mixed reality (MR) for our clients and friends. These exciting emerging technologies are redefining how companies market, sell and support customers and their potential could be leveraged to solve real-world business problems.
Starmark President Jacqui Hartnett shared a few thoughts with all those who gathered near, "We've had an incredible year at Starmark and we couldn't have done it without the strength of the partnerships we have with our clients. We wish you all the best for the Holiday Season and a prosperous New Year!"
From our family to yours, Happy Holidays!