Dec 9, 2011
Dan Estes Future Chef Scholarship Established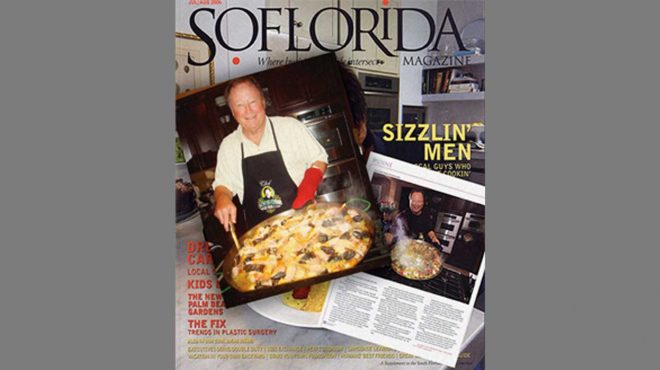 The Leo Goodwin Foundation and Boys & Girls Club of Broward County have established the Dan Estes Future Chef Scholarship fund in memory of the late chairman and co-founder of Starmark.
Alan Goldberg, president of Diversified Realty Development Company, who serves on the Board of Directors for both Starmark and the Boys & Girls Club as well as trustee of the Leo Goodwin Foundation announced the scholarship at the "Future Tastes Great" annual fundraiser for the Boys and Girls Club culinary arts program.
Indeed Estes was an entrepreneur, but he was also known by those close to him as a chef. Honoring his passion for cooking, the scholarship will provide financial aid to students who wish to pursue their studies in culinary arts. The scholarship is open to teens in the culinary arts program offered at the Leo Goodwin Foundation Teen Center at the Levine/Slaughter Boys & Girls Club in North Lauderdale.
"The scholarship was established because of my affection and respect for Dan," said Goldberg. "He and Peggy [Nordeen] have supported the Boys & Girls Club for so many years. This gives us the opportunity to perpetuate Dan's name and perpetuate a program that is aligned with his passion for cooking and the Boys & Girls Club."
Goldberg added, "This is just the beginning. It is our intent to grow the fund this year and each year hereafter in order to help children each and every year."
A selection committee will grant scholarships each year, beginning in 2012. The amount of the grants will depend on the number of students who qualify and the amount of funds available. Twenty thousand dollars has already been raised for the scholarship, $10,000 of which was a matching grant from the Leo Goodwin Foundation.
Donations to the scholarship can be mailed to the attention of Maher Malak, Boys & Girls Club of Broward County, 877 N.W. 61st Street, Fort Lauderdale FL, 33309. All checks should be made payable to Boys & Girls Club of Broward County. Please include a note on the memo line designating the donation to the Dan Estes Future Chef Scholarship fund.