Jan 31, 2006
Starmark Expands Leadership Team With Jacqui Hartnett As Chief Operating Officer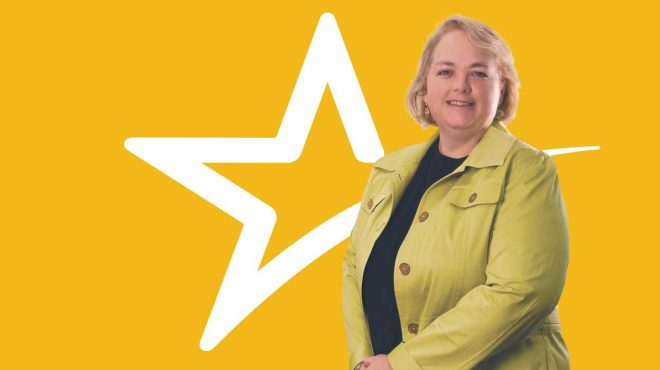 Starmark International, a full-service marketing communications agency, has expanded its executive team with the appointment of Jacqui Hartnett as chief operating officer, it was announced today by Dan Estes, CEO. In this newly created position, Hartnett will manage operations as well as oversee finance and human resources.
"Jacqui is a multifaceted executive who brings a wealth of professionalism, strategic capabilities and management expertise to our firm," said Dan Estes. "As COO, she will be a valuable asset in planning and galvanizing our agency's growth. We are delighted to have her on our team."
Prior to rejoining Starmark, Hartnett served as executive vice president and partner in GFX International, a Chicago-based national graphics solutions company, that is an Inc. 500-ranked company. She began her career as an account coordinator at Starmark/Chicago, where within two years of joining the agency, she became director of operations.
Chicago native Jacqui Hartnett graduated from University of San Diego with a B.A. in political science.
Starmark International specializes in the seamless integration of multiple marketing disciplines – branding, advertising, Internet development, direct response, custom publishing and public relations among them – toward the effective fulfillment of client business goals. Originally founded in Chicago in 1978, Starmark relocated to Fort Lauderdale in 1998. In 2003, Starmark was honored as only the ninth agency headquartered in South Florida to be awarded accreditation to the American Association of Advertising Agencies (AAAA). In 2004, Starmark was named to the Inc. 500 ranking of the fastest growing private companies in America for the seventh time in the company's 27-year history, only the third company to ever achieve this distinction. Starmark is a member of the International Network of Advertising Agencies (IN), a global network of independent agencies that offer local experience and expertise, while providing access to international markets, intelligence and solutions. For more information on Starmark International, visit http://www.starmark.com.