Nov 10, 2008
Starmark International Grows Despite Economic Downturn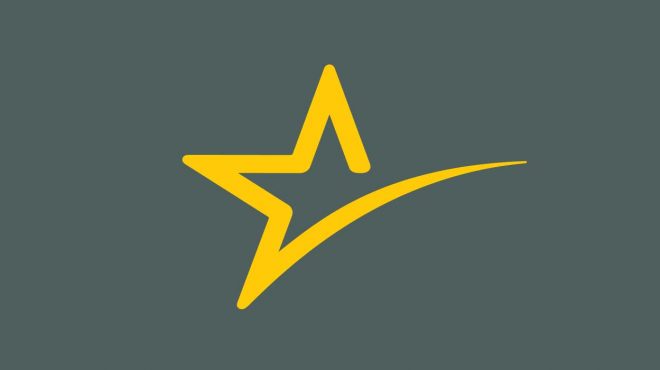 Fort Lauderdale-based Starmark expands four departments – Custom Media, Public Relations, Interactive and Advertising – to serve growing client roster
Starmark International, a full-service integrated marketing communications agency and seven-time Inc. 500 winner, hires eight new employees and awards an internal promotion all within the past two months. Amidst a steady stream of client wins, such as the Kissimmee Convention & Visitors Bureau (KCVB), VISIT FLORIDA Spanish Heritage, University of Miami School of Business, as well as, the retention of the Fort Lauderdale Convention and Visitors Bureau (FLCVB) for another five years, the following key appointments have been made:
Ryan Campbell is the latest addition to the organization's Celebration office. In her role as Assistant Account Coordinator, Campbell provides support for business development initiatives, and assists with the office's flagship account, KCVB.
James Coates has assumed the senior leadership post, Director of Custom Media. In this role, he oversees the editorial development and publishing of all custom media programs. Prior to joining Starmark, he worked at Appoint Group and produced an array of lifestyle, health and property magazines, inclusive of Starbucks Consumer magazine distributed throughout the Caribbean.
Lizzy Daniel joins the team as an Assistant Account Manager, whereby she plays an integral role in the development and execution of media strategy campaigns for the firm's advertising department. Prior to joining Starmark, Lizzy worked with JWT Boom as an Associate Account Executive where she managed the day-to-day marketing and advertising activities for clients focused on boomer and mature audiences.
Katy Gewartowski was named Vice President, Client Services, promoted from her former role of Director of Custom Media. She heads up Starmark's Entertainment Team and leads the development of custom branded content for loyalty and relationship-building marketing programs. Gewartowski is responsible for managing account strategy for Atlantis, Paradise Island, as well as the editorial development and publishing of custom media for Sandals and Beaches Resorts, Regent Seven Seas Cruises, Norwegian Cruise Line, Kaplan and many others.
Murray Izenwasser joins Starmark as Director, Client Services for the interactive Department. He will drive the division's new business development efforts within the Southeast region, as well as support the online efforts for accounts, such as Atlantis, Kissimmee Convention & Visitors Bureau, and Sharp. Previously, Murray served as Director, Global Marketing for Sapient Corporation where he was responsible for all global marketing programs across the company's four divisions: Technology/Consulting Services, Interactive Marketing, Trading and Risk Management and BridgeTrack. Prior to joining Starmark, he was Director of Business Development for Razorfish.
Barbi Borri Jones brings a wealth of creative experience to her role as Assistant Art Director. Jones, is yet another addition to the firm's expansive advertising division where she services the Kissimmee Convention & Visitors Bureau and others. Her fine eye for detail has evolved to its current meticulous state, in part, due to a decade-long career in graphic design and art direction. Former employers include, Crispin Porter + Bogusky and Mattel, Inc.
Didi Lutz has been charged with leading the PR division in her role as Director of Public Relations. Working with a diverse client roster, Didi will oversee media relations campaigns in the travel & hospitality, retail, real estate, toys, technology and B2B industries. Before joining Starmark, Didi resided in Boston where she operated her own media relations consulting business specializing in hospitality, travel and tourism.
Stacey Mironov leads Starmark's technology-based business-to-business team in her role as V.P., Client Services. The Silver ADDY Award winner, brings 20 years of combined management experience in all phases of strategic print/online marketing and corporate communications. Before joining Starmark, Mironov was Senior Director of Marketing at Worldata, Inc., as well as First Marketing where she held positions as Digital Media Director, and Director of Marketing and Creative Services.
Dana Wimberly is the second addition to Starmark's interactive department. In her role as Interactive Producer, Dana will help build and manage interactive projects. Dana comes from Zimmerman where she worked as an Account Manager ensuring client expectations were satisfied with regard to print media, television and radio media development/placement. Other previous employers include Crispin Porter + Bogusky where she worked on interactive projects that included Volkswagen, Burger King and Coke Zero.
About Starmark International
Starmark International is a full-service integrated marketing communications agency that specializes in the seamless integration of multiple marketing disciplines, including advertising, public relations, interactive services, branding, direct response and custom media. The agency's additional capabilities include strategic consulting, research, media planning and buying, as well as relationship and channel marketing services. Originally founded in Chicago in 1978, Starmark is one of only three companies ever named to Inc. Magazine's "INC 500" Fastest Growing Privately Held Companies seven times. Headquartered in Fort Lauderdale, only minutes from Fort Lauderdale/Hollywood International Airport, Starmark also has offices in Celebration, Florida and Washington, D.C. For more information, visit www.starmark.com or call 954-874-9000.