Apr 11, 2012
Starmark Grows Management Partnership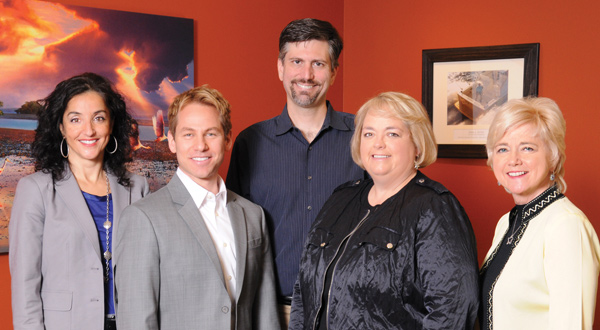 Starmark International, Inc., a national advertising firm headquartered in Fort Lauderdale, has expanded its management partner group, currently comprised of CEO Peggy Nordeen, Chief Interactive Officer Brett Circe and President Jacqui Hartnett, to include Vice President Client Services Lisa Hoffman and newly named Vice President & Executive Creative Director Dale Baron.
"In positioning Starmark for continued growth, we are taking this opportunity to not only recognize but include in our ownership the talented leaders that are helping to keep us ahead of the curve," said Circe, Starmark CIO and partner since 1998.
Hartnett, who joined the Fort Lauderdale headquarters in 2005, became a partner in 2007 and then president in 2010, said that Hoffman and Baron had both been with Starmark for over five years and participated in the development of unprecedented campaigns garnering up to 2000X ROI for agency clients including most recently the Greater Fort Lauderdale Convention & Visitors Bureau.
"Promoting from within has produced the company's best leaders over its 34-year history," added Hartnett, who was a part of the agency's meteoric growth in the 90s in Chicago. She left Starmark in Chicago to join a Starmark sister company – a retail graphics firm that grew from 50 to over 250 employees in a decade – before returning to Starmark in Fort Lauderdale.
"We have a powerful foundation of leaders in Fort Lauderdale and we will also be growing our leadership teams in Orlando and San Juan," said Nordeen. "Our strategy to build the right mix of talent and practices that our clients need to take advantage of in this changing market is firmly in place and continues with this team."
Nordeen also attributed much of Starmark's recent sweep of the Advertising Federation of Greater Fort Lauderdale's ADDY Awards to the creative and account service leadership of Dale and Lisa. The agency won Best of Show and eight ADDY awards.
"Winning eight ADDY Awards and Best of Show is truly remarkable and we couldn't have done it without Dale's and Lisa's creativity and dedication," added Nordeen. "BIG IDEAS like theirs help fuel our success. As another example, we recently published our second eTip book, 50 More Winning eTips Every Marketer Must Know, with important contributions from them both."

About Starmark
Starmark International, Inc. is a national integrated marketing agency headquartered in Fort Lauderdale, Fla. The agency specializes in strategic thinking, award-winning creative, branding, advertising, interactive, social marketing and public relations. Since 1978, it has partnered with world-class companies to build measurable results. Starmark delivers fresh perspectives and smart thinking to ignite clients' business. Then, reinvests the knowledge to maximize return. It's big ideas. Bottom line.