Oct 14, 2009
Starmark Hires Justice Mitchell as Interactive Creative Director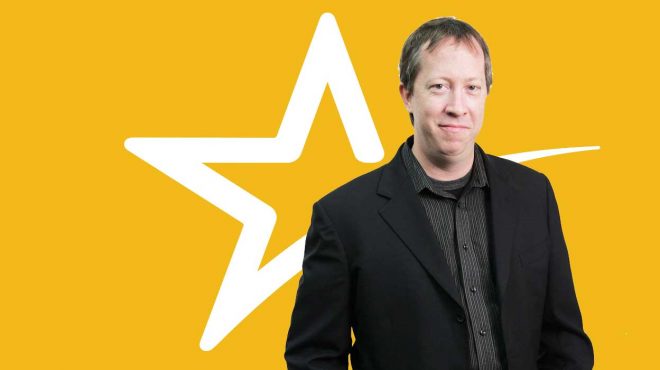 Starmark international has hired Justice Mitchell, an award winning Interactive Creative Director, as the firm's new Interactive Creative Director.
Mitchell joins Starmark from Luckie & Co., where he served as Vice President of Interactive & New Media Services and Group Creative Director. During his tenure with Luckie he lead the interactive creative strategy for top brands like Little Debbie; Bayer Advanced, a retail division of Bayer Crop Science; AT&T and Regions Bank. Other digital brand and social media campaign development experience includes State of Alabama Tourism, Audi USA, Wynn Resorts, Levi Strauss & Co. and multiple Walt Disney® World Companies.
"We're continuing to invest in talent that will help propel the agency in to the future. Justice embodies the hybrid nature of creative talent, which is essentially being digitally savvy and simultaneously having a 360 degree understanding all creative efforts, on- and offline," said Jeff McClelland, President of Starmark International. He continued, "Justice, like our team, is passionate about stretching the possibilities of digital work and is strategic in his approach and execution, resulting in superior results for brands. Our clients will benefit greatly from this addition as will our new business efforts."
Mitchell will be based out of the firm's Celebration office but will report directly to McClelland. He will divide his time between Celebration and the agency's headquarters in Fort Lauderdale.
About Starmark International
Starmark International is a full-service, integrated advertising agency. Starmark's focus is on the seamless integration of multiple marketing disciplines, including brand strategy, b2c /b2b advertising, public relations, digital services, DR and custom publishing. Founded in Chicago in 1978, Starmark is one of only four companies named to Inc. Magazine's "INC 500" Fastest Growing Privately Held Companies seven times.  Headquartered in Fort Lauderdale, Starmark also has offices in Miami, Orlando, Washington, D.C. and Madrid, Spain.  For more information, visit http://www.starmark.com or call 954-874-9000.