Jun 15, 2006
Inc. asks Starmark's President, "How to Cope if the Economy Double Dips"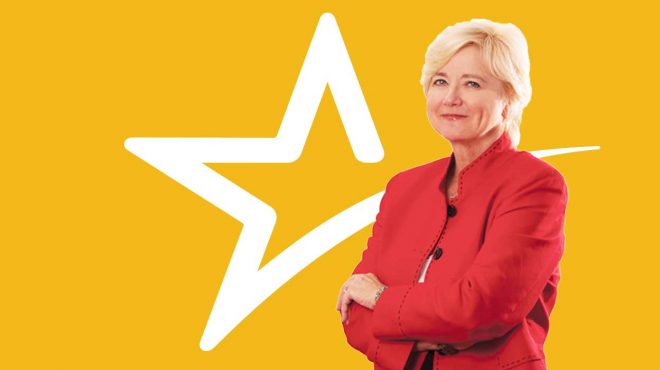 Inc. magazine's June, 2005 issue features interview with Peggy Nordeen
Recent economic news has been disheartening: rising inflation, interest rates, and gas prices; fears of a housing bubble; and budget and trade gaps that widen by the day. That's causing chatter about the possibility of a "double dip" recession, in which two downturns sandwich a brief recovery. Double dips occurred in the early 1970s and 1980s. For entrepreneurs who've started companies in the past two decades, the notion of a double dip is foreign, and a little scary. If it happens, veteran CEOs recommend the following: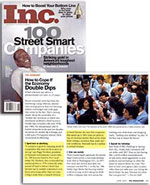 1. Spend more on advertising
"A recession is good for jumping ahead of competition that may not be as savvy or daring," says Peggy Nordeen, president of Starmark International, a seven-time Inc. 500 honoree based in Fort Lauderdale, Fla. Nordeen, who co-founded the marketing firm in 1978, echoes the widespread (if hard to follow) belief that the best way to weather a downturn is to boost advertising rather than cut costs. Citing a study from a research division of Reed Elsevier, she says that companies that spend up to 28% more on advertising can increase market share seven times faster during a recession than under normal conditions. Starmark has $12 million in annual revenue.
2. Enter new markets
That's Gerald Sigal's approach. He started Sigal Construction, a real estate development firm in Washington, D.C., in 1977. Five years and several dips later, the company reached No. 1 on the Inc. 500. Today, Sigal thinks the housing bubble is about to pop, so he's taking his $200 million company into new arenas like building auto dealerships and shopping malls. "Tackling new markets," he says, "is the best way to attack the future."
3. Upgrade key technology
Jack Stack of SRC Holdings in Springfield, Mo., thinks that a recession will not strike until 2007. Even so, he's having SRC, a $250 million remanufacturer of auto parts, invest aggressively in new products and technology to offset the losses he expects down the road. "You have to have contingency plans in place rather than just milk your cow during the boom times," he says, "because too often that cow goes dry."