Feb 28, 2011
Starmark Stakes Out Museum Plaza in Downtown Fort Lauderdale For Its New Interactive Marketing and Ad Agency Headquarters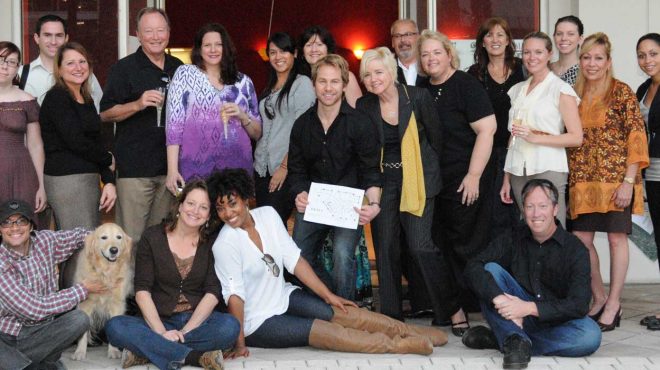 Fort Lauderdale, FL – Starmark, a premier advertising and interactive marketing firm headquartered in South Florida since 1998, has chosen Museum Plaza, 200 South Andrews Ave, as its agency headquarters location for the next decade Starmark President, Jacqui Hartnett, announcement today.

"We've always chosen to be near centers of creative energy, and this new location in Museum Plaza next to Museum of Art Fort Lauderdale provides more access than ever to the creative culture of South Florida," said Hartnett. "Our neighbors include not only the Museum, but the Broward Center for the Performing Arts, the Museum of Discovery and Science and all of the members of Riverwalk Arts & Entertainment District."
Starmark's new building is a free-standing, former restaurant property with high ceilings, open space and tremendous light sources that Dan Estes, Chairman, and Brett Circe, Starmark partner and VP Interactive Services, are transforming into one of the most unique creative spaces in South Florida. The renovation is scheduled to take four months and the agency plans to occupy the space in mid-July.
Peggy Nordeen, Starmark CEO and past chair of the Greater Fort Lauderdale Alliance commented on the assistance Starmark received from that organization in finding an appropriate location for their headquarters with nearly 50 employees in Broward County. "Whenever a company determines that it's time for a move, there are many considerations on the table. The Alliance has had significant impact on our organization over the years and once again supported our efforts in choosing our new location."
Starmark, founded in 1978 in Chicago has been on the forefront of creative excellence for many years. As an example, its recent promotion of Greater Fort Lauderdale tourism in Times Square, New York City, featuring bathing suits frozen in 6′ ice blocks was dubbed "marketing genius" by the New York Daily News.
"That promotion encouraged New Yorkers to defrost their bathing suits and visit sunny Greater Fort Lauderdale. A month later, we've identified a 2000x ROI and the numbers are still climbing from the promotion's responses," Hartnett explained. "This is the kind of creativity that generates buzz and business together. This is what we do for clients in a variety of industries and why we look for a creative environment for our professionals."
Starmark International is a full-service integrated marketing communications agency that specializes in advertising, pr, interactive services, e-marketing, and branding. Starmark, originally founded in Chicago in 1978, opened a Fort Lauderdale office in 1998, the same year it bought a technology firm headed by Brett Circe, who became a partner. The agency also has an office in Orlando, FL, and San Juan, PR and serves national and international clients throughout Florida and Latin America. For more information, visit www.starmark.com or call 954-874-9000.