Sep 14, 2010
New talent comes to the Interactive team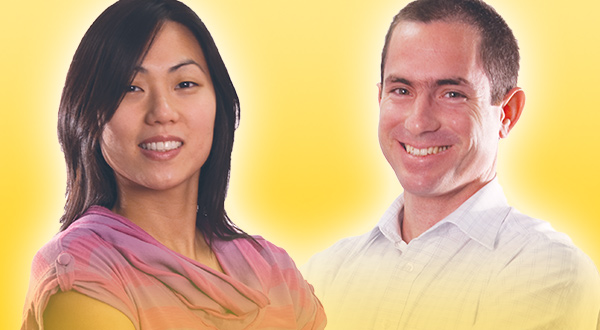 Starmark is proud to present a new member of our stellar Interactive team, Esther Lem Tu. As Interactive Developer, Esther built the new Starmark.com website (lovely, isn't it?), along with redesigning the websites for our clients AccuData and The Boys & Girls Club. She's been developing flash banners and emails for other clients like HMS National and the Greater Fort Lauderdale CVB.
A graduate from Hunter College in NYC, Esther brings interactive, creative and programming skills to Starmark. She came aboard after working for DraftFCB in New York, where she began her Interactive career.
Q & A with Esther Lem Tu:
It's 1987. Are you wearing a Swatch watch or a calculator watch? C'mon, the truth.
I had a Swatch watch, and it was white. I think my Dad had a calculator watch.
Have you ever met someone famous?
I never actually met anyone, but living in New York I did see a lot of famous people. Two I remember the most are Leonardo DiCaprio and Edward Norton. I saw them both at the airport.
Orelvis Vazquez
Interactive Programmer

Orelvis comes to us from Cuba, where he received his degree from Havana Technology Institute. He owns bragging rights for developing two major online systems. He built an online reservation system for the server of a major hotel company and he developed a system for Havana Tech, which allowed for everyone to access grades, records, class registration, program plans and program content. And no, he never changed anyone's grades.
Since he started at Starmark, Orelvis has been busy programming the new eTips site for Starmark, along with the MyKissimmeeStory.com site, a fun site where consumers share their Kissimme vacation stories online. In addition to those undertakings, he programmed from scratch a custom commerce system and website for another Starmark client, The Reunion Group, and Kaplan University's Military website.
Q & A with Orelvis Vazquez:
Have you ever met anyone famous?
In Cuba my neighbor was Olympic Boxing Champion, Guillermo Rigondeaux.
What's your favorite breakfast cereal?
Well, I don't like cereal. I usually have some yogurt with a glass of O.J.