Jul 22, 2009
Peggy Nordeen Honored with a South Florida Business Journal Diamond Award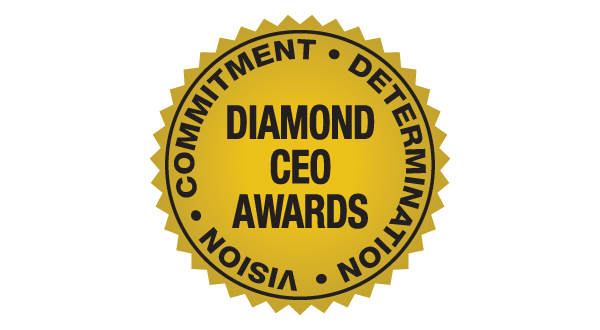 Peggy Nordeen, Starmark International's CEO, was recently selected by the South Florida Business Journal as a 2009 Diamond Awards honoree. The Diamond Awards honor an elite group of ten Broward CEOs that not only excel in the corporate community, but in civic and charitable arenas as well. The honorees were selected through a special advisory panel consisting of former Diamond Awards recipients and key business leaders.
"I am very honored to be among such a prestigious group," said Ms. Nordeen. "The nine other CEOs are incredibly talented, successful and have a strong commitment to making Broward County the best place to live, work and play."
Peggy Nordeen shares their vision for a better community, evidenced in her work for organizations like the Boys & Girls Clubs of Broward County, where she is a board member and the Broward Alliance, where she is currently Vice Chair and set to become Chair in October. For nine years she has worked with A Child Is Missing, helping them grow from a local group to an international organization.
In the corporate arena, Ms. Nordeen co-founded Starmark in Chicago in 1978. By the early '90s, Starmark grew from a two-person agency to one of the largest independent advertising agencies in the Midwest. In 1998 she and Dan Estes relocated Starmark International's headquarters to Fort Lauderdale where she has successfully led the organization to become one of the largest advertising agencies in South Florida. Recent successes include a growing client roster and the recent acquisition of another agency, NatCom Marketing.
The South Florida Business Journal will feature a story on each of the ten recipients of the 2009 Diamond Awards, including Peggy Nordeen, in the September 11th edition.
About Starmark International
Starmark International is a full-service integrated marketing communications agency that specializes in the seamless integration of multiple marketing disciplines, including advertising, public relations, interactive services, branding, direct response and custom publishing. Originally founded in Chicago in 1978, Starmark is one of only four companies ever named to Inc. Magazine's "INC 500" Fastest Growing Privately Held Companies seven times. Headquartered in Fort Lauderdale, Starmark also has offices in Orlando and Washington, D.C. For more information, visit http://www.starmark.com or call 954-874-9000.