Oct 21, 2002
Starmark President, Peggy Nordeen, To Speak At NMEA Annual Convention and Expo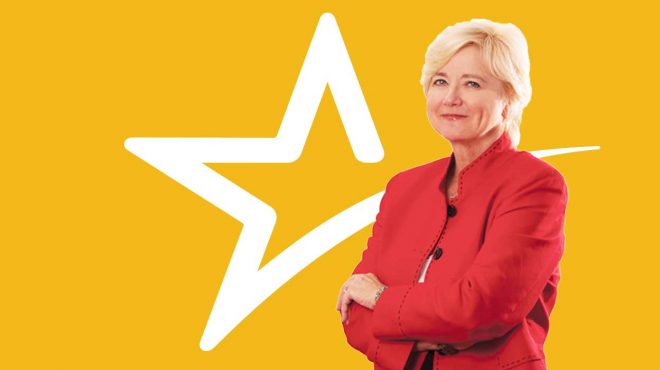 Peggy Nordeen, CBC and President of Starmark International, a full-service corporate branding and marketing communications agency, will be among a group of marketing industry executives offering prescriptions for marketing success at the 2002 National Marine Electronics Association (NMEA) Annual Convention and Exposition. Nordeen will join the Maximize Your Marketing ROI panel scheduled for Saturday, October 26 beginning at 2:15 p.m.
The Maximize Your Marketing ROI discussion will give attendees tips for making the most of their marketing budgets and offer constructive advice about promotional materials and strategies toward achieving sustained marketing success despite persistent softness in the U.S. economy.
The 2002 NMEA Convention, which is being held at the Sanibel Harbour Resort and Spa in Fort Myers, Florida between October 23 and 26, will showcase the newest products and applications for the marine electronics industry. More than 300 NMEA members, manufacturers, distributors, consultants, publications and dealers are expected to attend.
A former member of the Board of Directors of the American Marketing Association and the Business Marketing Association in Chicago, Nordeen is also an accomplished speaker. Notably, she was the keynote speaker at the First Annual Summit on Quality held by Fortune Magazine and participated in the CEO Roundtables of the World's Best Managed Companies sponsored by Industry Week.
Starmark International specializes in the seamless integration of multiple marketing disciplines branding, advertising, Internet development, direct response and public relations among them oward the effective fulfillment of client business goals. Originally founded in Chicago in 1978, Starmark was the first company named to Inc. Magazine's List of the 500 Fastest Growing Privately Held Companies for five years in a row. Now headquartered in Ft. Lauderdale, FL, Starmark combines a team-focused approach to client service, creativity, time-tested business acumen and technological know-how to help clients succeed in today's fast-paced global economy.