Jul 10, 2020
Starmark's Sizzlin' Summer Recipes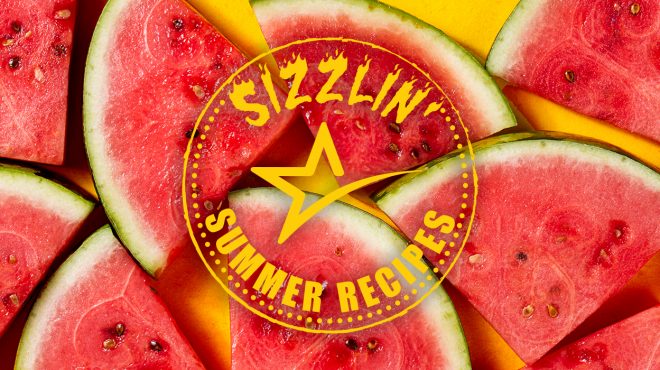 Welcome to our kitchen of curiosity. From BBQ masterpieces to side dishes with star power, our team members have whipped up some of their favorite recipes for your summer palette. Have your pick at one of theirs, and let's get cooking!
Carly's Tinto De Verano Jacob's Picture-Perfect Pulled Pork Nicolle's Grilli Chili Lime Salmon Catherine's Mean Green Bean Casserole Will's Nacho Business Chicken Nachos Dex's Summer Spring Rolls Kaire's Saucy Summer Dessert Brett's Vegetarian Big Idea Burgers Jamie's Creative Corn the Cob Dale's Guac'n On Sunshine Yami's Spicy Summer Cuban Spare RibsDan's Backyard BBQ Sauce

Carly's Tinto De Verano
Carly Kaplan | Account Manager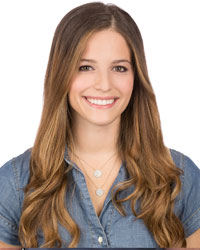 WHAT YOU NEED
Half a 750ml bottle of your favorite spanish red wine
15 oz of citrus soda, sparkling lemonade or sparkling water
2 oz sweet vermouth, optional
Juice of 1 lemon plus lemon slices for garnish, optional
Juice of 1 orange plus orange slices for garnish, optional
HOW YOU DO IT
Fill a pitcher with ice halfway.
Add the red wine, citrus soda, vermouth (if using), lemon juice and orange juice.
Garnish with lemon slices and orange slices. Drink on!

Jacob's Picture-Perfect Pulled Pork
Jacob Edenfield | Associate Creative Director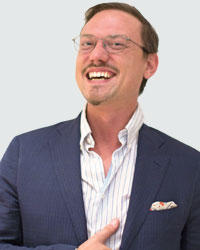 WHAT YOU NEED
1 boston butt/picnic shoulder (anywhere around 6-14 pounds)
4 tbsp coarse-ground kosher salt or sea salt
3 tbsp ground black pepper
2 tbsp paprika
1 cup light brown sugar
1/4 cup apple cider vinegar
1/4 cup water
HOW YOU DO IT
The night before, thoroughly mix all dry rub ingredients in a large mixing bowl. Apply liberally to all sides of your shoulder. Place in the fridge, in a pan, uncovered overnight. Prepare your spritz in a food-grade spray bottle.
The next morning, start by building a ring of hardwood lump or briquette charcoal around the interior of your firebox chamber or the bottom of a kettle-style grill. Fill up a chimney starter with additional charcoal and light.
Soak several chunks of applewood, cherry wood, or hickory in a basin of water. Use a plate to hold them underwater. Once all the coals in your chimney starter are white hot, arrange the soaked chunks of wood evenly amidst your ring of charcoal in the grill or firebox.
Dump your lit coals in the middle. Make sure your airflow baffles in the bottom of the grill are on 1/4 open. This is low and slow cooking, hot coals are your enemy.
Using a temperature probe on the grill grate, close the smoker and watch for the temperature to stay steady at 225 to 250 degrees F. You should see thin white-blue smoke out of the top vent (which should be fully open.
With a stable smoking temperature established, add your pork shoulder to the grill grate, and close the lid. If you have it, use a second temperature probe placed in the middle of the shoulder but not touching the bone.
Keep an eye on the grill temperature. If it starts going up, close your baffles slightly to restrict airflow. A little goes a long way, so don't overdo it.
Depending on the amount of water held in the muscle and its overall weight, your shoulder can take anywhere from six hours to 15 hours to finish cooking.
About every two hours, quickly open the grill lid, and give your pork a liberal spritz with your cider vinegar/water mixture.
Remove your meat from the grill around 160 or 170, and wrap it in butcher's paper. In about an hour, you'll be sitting around 180 degrees internal temperature.
When your temperature probe inside the pork reads at least 204 degrees, your cook is over – but the work isn't. Lug that lovely cut of meat inside to place it in a cooler or in your cool oven for at least an hour.
After an hour, if you've done the job right, the shoulder bone ought to slide out clean from your cut of meat. Use two forks or any other pointy kitchen gadgets to shred your pork (this is what makes it pulled pork). Now just slap it between some bread or buns to enjoy.

Nicolle's Grilli Chili Lime Salmon
Nicolle Franco | Account Manager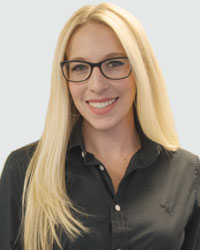 WHAT YOU NEED
1/2 cup freshly squeezed lime juice (or juice of 2 limes)
1 1/2 teaspoons of red chilli flakes (adjust to your preference of spice)
1 teaspoon of ground cumin
1 1/2 teaspoons of salt or garlic salt
1 tablespoon of honey
4 salmon fillets
HOW YOU DO IT
Dry the salmon with a paper towel before adding all the ingredients.
Sprinkle cumin, garlic salt, red pepper flakes on the fillets. If your salmon has the skin removed, feel free to add spices to multiple sides of the fish.
Heat up the grill to medium to medium-high heat, spray or wipe down the grill grates with high heat cooking oil if you are not using a grill mat to prevent the fish from sticking.
Place seasoned fish on the grill, skin-side down. Resist the temptation to flip multiple times to avoid the fish breaking apart. When it is getting close to the desired temperature (medium is around 125 degrees) flip once to sear the top of the fish.
Remove from the grill and while the fish is still hot, pour honey over each fillet followed by lime juice.
Serve hot, and savor every bite!

Catherine's Mean Green Bean Casserole
Catherine Tavarez | Digital Marketing Specialist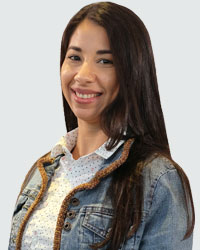 WHAT YOU NEED
4 cups of cooked green beans
1 cup of homemade cream of mushrooms or 1 can of store-bought cream of mushrooms
2 cups of french fried onions
Salt & pepper to taste
HOW YOU DO IT
In a bowl, add the drained, cooked green beans.
Add the cream of mushrooms, half of the French Fried Onions and salt & pepper.
Mix and then spread evenly in a baking dish.
Sprinkle with the remaining onions.
Bake at 350 degrees for 20 minutes.
Serve in style as a side dish with your favorite summer entree.

Will's Nacho Business Chicken Nachos
William Lukach | Senior Art Director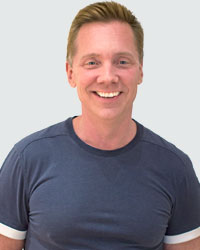 WHAT YOU NEED
1 can of black beans
1 can of sliced black olives
12 oz sharp cheddar or monterey jack cheese, or a combination (3 cups shredded)
1 small roma tomato
8 medium scallions
1 small jalapeño
1 pound rotisserie chicken meat (from a 4 to 5-lb chicken)
1/2 cup salsa
1 (16-ounce) bag restaurant-style tortilla chips
Sour cream, for serving
HOW YOU DO IT
Preheat the oven to 425°F. Line a rimmed baking sheet with aluminum foil.
Drain and rinse one can black beans. Drain one can sliced black olives. Grate 12 ounces sharp cheddar or Monterey jack cheese on the large holes of a box grater (about 3 cups). Chop one roma tomato. Thinly slice eight scallions and one small jalapeño.
Shred cooked chicken into a medium bowl. Add 1/2 cup salsa and toss to combine.
Get the party started, and build the nachos! Arrange about half of a 16-ounce bag of tortilla chips on the baking sheet in an even layer. Top with half of the seasoned chicken and a handful of shredded cheese. Layer the remaining chips on top, followed by the remaining chicken and cheese. Sprinkle with the black beans.
Bake the nachos for about eight minutes. Just before serving, garnish with the black olives, jalapeño, tomato, dollops of sour cream and scallions. It may be cheesy to say, but bon appetit!

Dex's Summer Spring Rolls
Dex Mission | Senior Experience Director
WHAT YOU NEED
1 tablespoon vegetable oil
1 medium yellow onion, minced
2 cloves garlic, minced
1 medium carrot, minced
1 teaspoon fresh ginger, grated
1 lb ground pork
12 oz water chestnuts, 1 can, minced
1 teaspoon salt
1 teaspoon pepper
2 teaspoons soy sauce
¼ cup green onion, minced
2 tablespoons fresh cilantro, minced, plus more for garnish
1 ½ cups canola oil, for frying
25 lumpia wrappers, or spring roll wrappers
1 egg, beaten
Sweet chili sauce, for serving
HOW YOU DO IT
Make the filling: Heat the oil in a medium pan over medium-high heat.
Add the onion, garlic, ginger, and carrot. Cook for 4 minutes, or until the onion is slightly translucent.
Add the ground pork and cook for about 6 minutes, or until cooked through.
Add the water chestnuts, salt, pepper, and soy sauce. Stir for 2 minutes, then mix in the green onion and cilantro. Remove the pan from the heat and let cool.
Heat about an inch (2 cm) of canola oil in a deep, medium frying pan until it reaches 300°F (150°C).
Lay out one lumpia wrapper in a diamond shape and spoon 2 tablespoons of filling at the bottom of the wrapper, leaving about an inch and a half (3 cm) of space from the bottom point.
Fold the bottom point over the filling, then fold in the edges to create an envelope shape. Roll the wrapper toward the top point. Brush the top point with egg wash and finish the roll to seal the end.
Carefully place four to five lumpia at a time in the hot oil. Frying on each side for 1-2 minutes, or until golden brown. Note: If the lumpia are cooking too fast or burning, reduce the heat.
Remove the lumpia from the oil and drain on a wire rack or paper towels.
Are your taste buds excited yet? Ours are! Sprinkle with a garnish of cilantro and serve with sweet chili dipping sauce. Mmmmm.

Kaire's Saucy Summer Dessert
Kaire Lindpere | Account Director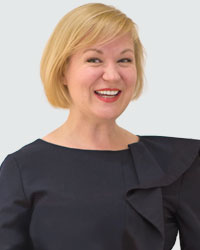 WHAT YOU NEED
1 part softened cream cheese
1 part lemon curd
HOW YOU DO IT
Mix until smooth.

Serve as a dipping sauce with a selection of summer fruit: strawberries, apples and pears, oh my! When it comes to cooking, there's no place like home.

Brett's Vegetarian Big Idea Burgers
Brett Circe | Chief Digital Officer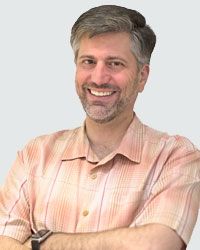 WHAT YOU NEED
Portobello mushroom caps
Extra virgin olive oil (EVOO)
Balsamic vinegar
Salt
Pepper
Beefsteak tomato
Corn on the cob
Mozzarella cheese
Burger buns
HOW YOU DO IT
Marinate large portobello mushroom caps in EVOO, balsamic vinegar, salt and pepper.
Reality check! Flip and stir about half way through marination.
Put the mushroom caps and corn on the grill first, as they will take longer.
Pour EVOO, salt and pepper on sliced tomatoes. Add tomatoes to the grill after about 10 minutes.
Flip and grill the caps until they shrink in size and are soft in the middle.
Add the cheese a minute before removing the caps.
Fix 'em up like burgers, with the caps and tomatoes inside the buns and the grilled corn on the side.
And there you go! An Agile way of making "burgers." You are now the Big Idea Burger King.

Jamie's Creative Corn the Cob
Jamie Weller | Junior Digital Marketing Specialist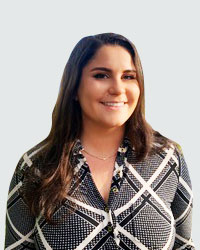 WHAT YOU NEED
1/4 cup unsalted butter, softened
1 tablespoon chopped fresh flat-leaf parsley
2 medium garlic cloves, minced (2 tsp.)
1 teaspoon chopped fresh rosemary
1 teaspoon chopped fresh thyme
3/4 teaspoon kosher salt
1/2 teaspoon black pepper 4 ears fresh corn, husks removed
HOW YOU DO IT
Preheat oven to 425°F. Stir together butter, parsley, garlic, rosemary, thyme, salt, and pepper in a bowl until evenly combined.
Spread 1 tablespoon herb butter on each corn cob; wrap each individually in aluminum foil. Place foil-wrapped corn on a baking sheet.
Bake in a preheated oven until corn is soft, 20 to 25 minutes, turning once halfway through cook time. Remove corn from foil, and serve. Let the corny jokes commence!

Dale's Guac'n On Sunshine
Dale Baron | VP, Executive Creative Director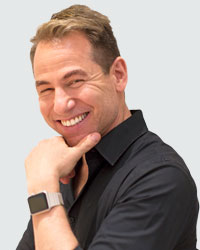 WHAT YOU NEED
5 ripe avocados
1 teaspoon of salt
1 tablespoon of pickled banana peppers
1 medium-sized tomato
1/4 medium-sized onion
Mayonnaise
HOW YOU DO IT
In an 8 x 8 coverable dish, peel and slice the avocados (for mashing later)
Dice Banana Peppers and add to the dish
Sprinkle salt to taste
Mash together with a fork. The more you mash, the creamier it gets.
Dice the tomato, removing the seeds and gel as much as possible (if you don't, the mixture has too much liquid).
Dice the onion and add to the dish
Mix and smooth out, then add a thin layer of mayonnaise over the mixture. (Just needs a thin layer to cover the guacamole)
Cover with glass or plastic wrap and refrigerate three to four hours or overnight.
Mix in the mayonnaise and enjoy!
Garnish with your favorite tortilla chips and voilà — you're a Guacstar.

Yami's Spicy Summer Cuban Spare Ribs
Yamileth Medina | Content Manager/Web Developer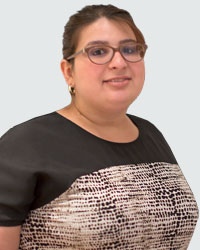 WHAT YOU NEED
Spare ribs
1 bottle of la lechonera mojo criollo sauce
Sea salt
Olive oil
Garlic powder
HOW YOU DO IT
Put the meat in a large pan with a little bit of water to boil.
Add the mojo sauce to the pan. (A true family favorite.)
When the meat is soft, take it out of the pan and drain the liquid.
Put a pinch of sea salt on the meat.
Place the meat on the grill at low heat.
When the ribs start to get brown, brush them with a combination of olive oil and garlic powder.
Take the meat off the grill when you're satisfied with the level of doneness.
Your Cuban-style BBQ awaits!

Dan's Backyard BBQ Sauce
Chef Boy 'R Dan | Dan Estes, our co-founder, was a hobby chef who loved BBQ and entertaining Starmarkers, their families and business associates. He loved formal great cuisine and casual events almost as much as fishing for billfish on vacation! He wrote three cookbooks and left a legacy of great photographs of entertaining! We all have fun continuing the tradition!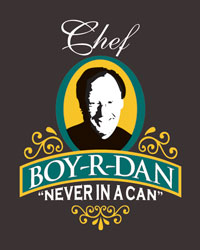 WHAT YOU NEED
1 bottle of Sweet Baby Ray original bbq sauce
1/2 cup of ketchup
1/4 cup of brown sugar
1 ripe mango (optional during season)
HOW YOU DO IT
Short, smoky and sweet. Gather all ingredients inside a blender, and blend together.
Kick back, relax and smear the sauce on top of your favorite grilling meats. It's that easy!