Oct 27, 2010
Three new stars join the team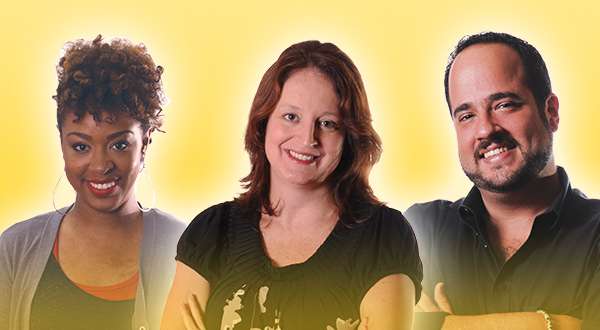 Read more about Starmark's newest talent.
Johanne Pradel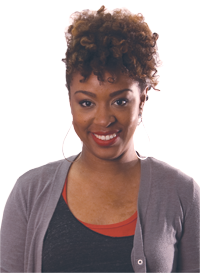 Sr. Art Director
Johanne is a welcome addition to Starmark, bringing strong ideas, an artistic eye and a certain joie de vivre. She also brings experience working at some of the top agencies in NYC, as well as her own successful graphic design studio in Baltimore. Johanne obtained her Bachelor of Fine Arts degree with a concentration in digital media and design at MICA (Maryland Institute College of Art). She also attended the prestigious Central Saint Martins College in London, England. When not art directing photo shoots or launching ad campaigns, Johanne adores fashion and cupcakes (preferably at the same time), mentors young women and is involved in fundraising and awareness efforts related to the recovery of Haiti.
Q&A with Johanne Pradel
1) Have you ever performed karaoke? What did you sing?
I attempted to sing Aretha Franklin's hit song "Respect," and I did not show it any respect with my horrible rendition of it.
2) Who is your favorite "James Bond"?
Definitely the original. No one does it like Sean Connery does it.
–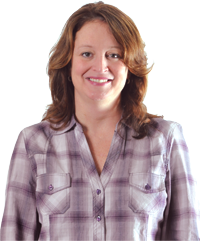 Marlo Russom
Sr. Copywriter
Marlo has a wealth of experience working for some of the nation's top brands, such as Dole Foods, Hunter Douglas, Sunbeam and Toyota. Marlo's background also features an impressive amount of travel and tourism brands, including The Ritz-Carlton Club, Waldorf Astoria, the British Virgin Islands and North Carolina's Crystal Coast. Prior to joining Starmark's creative team, Marlo enjoyed an eight-year sojourn at Saatchi & Saatchi, worked in-house for an IT company in NYC and also shined at several boutique agencies in South Florida. Here at Starmark, Marlo's client list includes Kaplan, the Riveralk A&E District, ActivDoctors Online and AccuData. This "Gator" has a BS in Advertising from the University of Florida.
Q&A with Marlo Russom
1) Which do you prefer? Cracker Jack or Crunch 'n Munch?
Cracker Jack — because of the temporary tattoos of course.
2) In the 80s, were you wearing a Swatch watch or a calculator watch?
I was wearing a Swatch watch, Dolphin shorts, an Izod shirt and carrying an OP purse.
–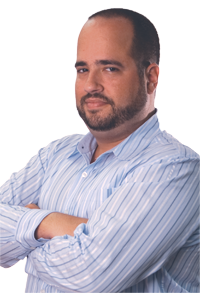 Diego Naranjo
V.P., Group Director
Diego arrived at Starmark with a distinguished background working on some of the world's top brands. His cross-discipline experience combined with his expertise in the U.S. Hispanic market make him an invaluable asset at Starmark International. Like most youths, Diego had a passion for Disney. However, he translated that passion into an internship at the Disney Consumer Products LatAm office in Miami, eventually earning the position of Advertising Manager at Disney's Yellow Shoes Creative Group in Orlando. Subsequently, Diego went on to manage the General Motors brand for the Hispanic market. Then, seeing a major channel migration from traditional to digital marketing, Diego moved into the online and direct response side of marketing, managing all digital and offline operations for Celebrity Cruise Line, KeyBank and Western Union.
Q&A with Diego Naranjo
1) Have you ever met anyone famous?
I met Madonna at a nightclub on Lincoln Road in 1994, before the "South Beach" we know and love became what it is today. I remember being shocked by how short she was.
2) In the 80s, were you wearing a Swatch watch or a calculator watch?
I'm afraid to admit this, but I collected Swatch watches and had over 12 or 13 different designs. I even remember purchasing the protective gear they sold for the watches.