Jun 25, 2014
Starmark is proud to announce 3 new members to our all-star team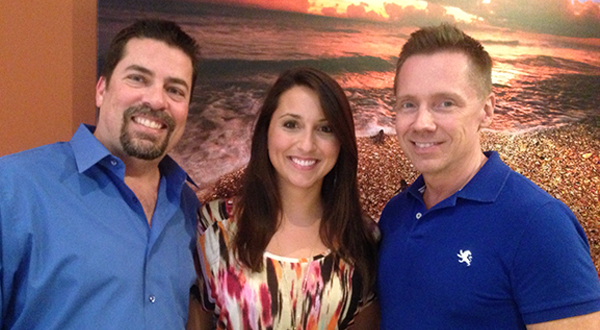 Jeremy Schwartz is the vice president of digital marketing. In this role he helps all clients with their digital marketing plans and serves as a business analyst. His technical background enabled him to serve previously as the lead developer at Starmark. Today, Jeremy works with clients to apply their overall business goals and objectives to the online world. Jeremy translates this information for our creative and programming teams to ensure their quality digital work helps our clients meet their goals.
Q & A with Jeremy Schwartz:
Have you ever hung out with celebrities?
When I was in my twenties, I went to a house party in Los Angeles and ended up in the kitchen playing quarters with Mark Wahlberg and Mickey Rourke.
William Lukach joins Starmark as senior art director. He is a strategic visual design professional with 12+ years working within the New York advertising community. His experience includes working with brands such as Starwood Hotels, Georgio Armani, Ciroc Vodka, Elizabeth Arden, Juicy Couture, Darden Restaurants and Diageo Spirits. He has conceptualized, designed and managed projects involving brand identity, ecommerce, interactive and mobile. William brings forward thinking mobile UI/UX experience for our clients to take advantage of. His luxury experience and creative direction allow him to deliver the ultimate results for our clients.
Q & A with William Lukach:
Have you ever met a celebrity?
When I was in design school in Chicago, I was a waiter at this restaurant frequented by several celebrities, including Madonna. She was really nice and quiet. All she ordered was a salad.
Diana is an account manager who brings additional expertise for our travel and tourism clients. Previously she was the communications specialist for the official tourism marketing organization for The Palm Beaches-America's first resort destination. She has worked on projects such as: Rock the Vote concert and screening of the final Presidential Debate of 2012, US Travel Association's National Travel & Tourism Week and Fashion's Night Out. She is a graduate of the University of Miami.
Q & A with Diana Wright:
What is your favorite thing to do?
Cooking is one of my favorite things to do! I could watch the Food Network all day long and love inviting my friends and family over for dinner. I am half Italian and grew up believing everything revolves around the dinner table and no one should leave hungry.