Joe DiMaggio Children's Hospital
Commemorating 25 Years of Heartfelt Health Care
Starmark helped Joe DiMaggio Children's Hospital (JDCH) celebrate its 25th anniversary with a commemorative campaign that captured hearts across South Florida.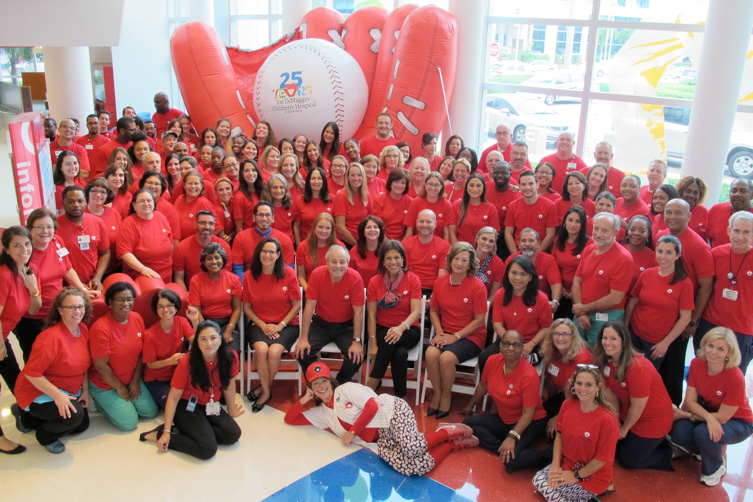 A Milestone Worth Memorializing
In 1992, Joe DiMaggio Children's Hospital opened its doors as a dedicated facility of the Memorial Healthcare System to care for sick and injured children in South Florida. It was a grand vision that started out modestly and grew from a couple of pediatric units on one floor of Memorial Regional Hospital to the only freestanding children's hospital in Broward and Palm Beach counties. As their 25th Anniversary approached, Joe DiMaggio Children's Hospital turned to Starmark to assist them with a marketing campaign that celebrated their history.
An Idea with a Whole Lot of Heart
When Starmark was presented with the opportunity to raise awareness for South Florida's best-kept secret and celebrate 25 years of patient- and family-centered specialist care, we created a campaign featuring the hospital's iconic symbol—a red baseball glove with a heart at its core—as a tribute to Joe DiMaggio himself.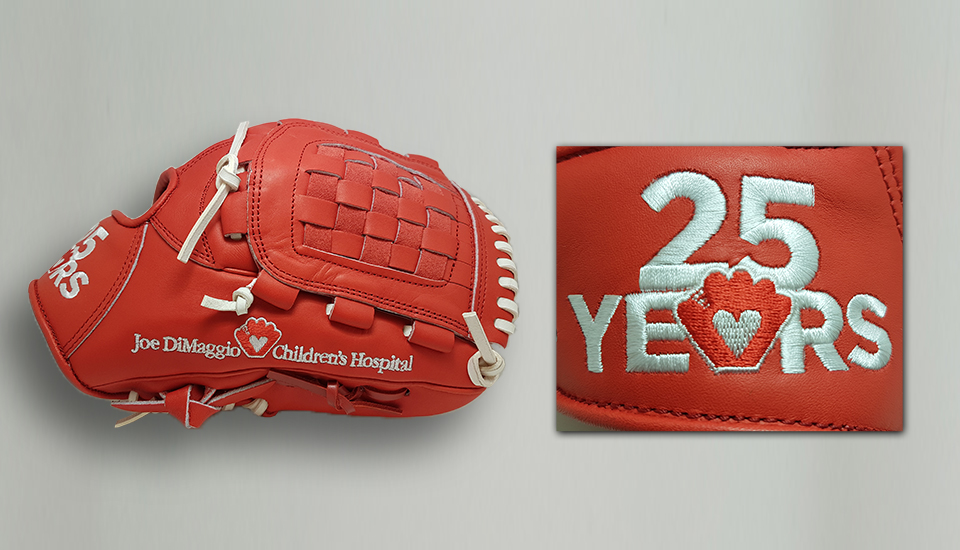 Ideation for the Red Glove campaign began in April and by June, MLB-style red baseball gloves were in the hands of our "heavy hitters." This was an elite group of South Florida's leaders, including big names from the sports world, like Jeff Conine and Giancarlo Stanton, to Congressman Ted Deutch and Florida Senator Lauren Book. We recruited more than 60 heavy hitters, all to give their "Red Glove salute" and share the impact that JDCH has had on the community and/or their personal lives.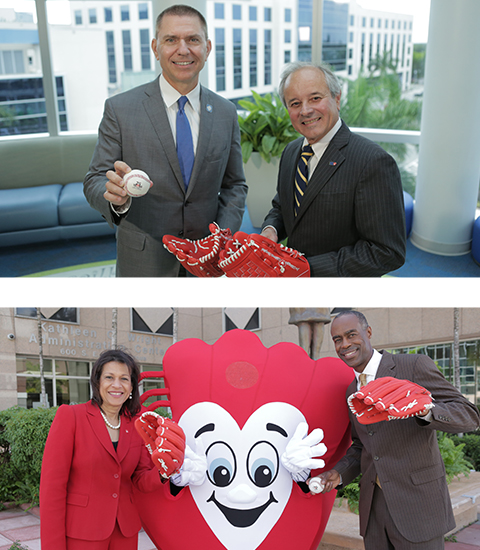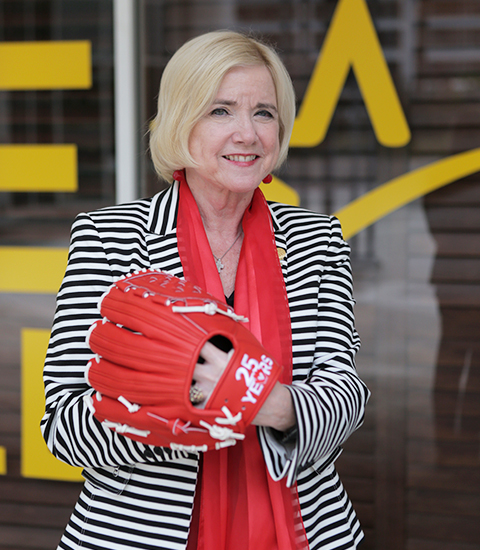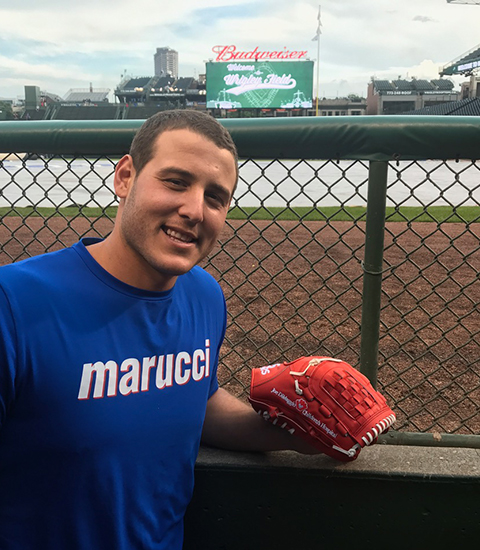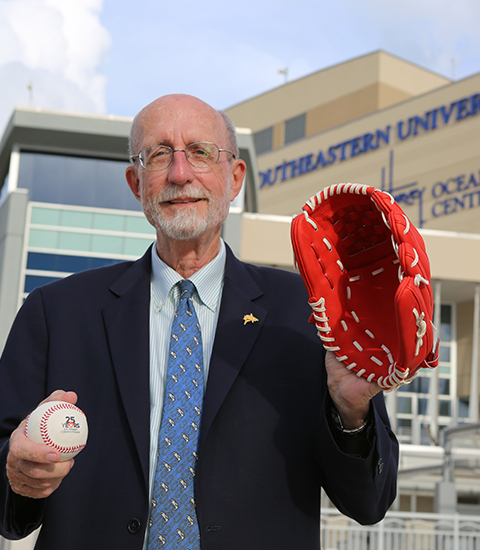 See who's raising their red glove in support of Joe DiMaggio Children's Hospital: (Top Left) James Donnelly, CEO of Castle Group with Aurelio Fernandez, President & CEO Memorial Healthcare System; (Top Right) Peggy Nordeen, CEO Starmark International; (Middle Left) Chantal Laconte, former CEO Joe DiMaggio Children's Hospital with Robert Runcie, Superintendent Broward County Public Schools; (Bottom Left) Chicago Cubs First Baseman Anthony Rizzo; (Bottom Right) Dr. Richard Dodge, Professor & Dean NSU Halmos College of Science and Oceanography
Celebrating the Home Team
Any organization's employees are their most effective brand advocates. And internal communications were a major part of this effort — to reinforce morale, pride and a sense of shared purpose among the hardworking physicians and staff of Joe DiMaggio Children's Hospital. The campaign included special messages and shout-outs in meetings and through the hospital's employee intranet. After all, building a winning team is what's going to carry the hospital into its next 25 years of success.
A Home Run
In addition to being featured in high profile photos, social and web videos and broadcast TV spots, the red glove campaign appeared at community events, schools, and more. Inspired by the whimsy of this playful brand icon, we were able to generate buzz, excitement and energy surrounding the 25-year celebration. Starmark and JDCH put the icon directly into the "gloves" of the community in an execution that will continue to empower everyone for many years to come.