Monaker Group - NextTrip Journeys
Launching an innovative, new B2C and B2B travel brand
Getting the Brand Off the Ground
Starmark helped new travel company "NextTrip" take off with branding efforts and digital campaigns for each of its products.
Monaker Group (now NextTrip Inc.) came to Starmark with the idea for a novel travel brand, needing assistance setting it in motion. The trick was finding a way to stimulate brand awareness not only for the parent company, but also for its sub-brands in the consumer, corporate travel and software categories.
The solution? To create the NextTrip monobrand. This means there is one consistent brand name and mark applied across all products: NextTrip Journeys, NextTrip Business and NextTrip Solutions. Using Starmark's North Star Branding process, the team collaborated with the client to define their organization and brand. They built a clear, unified brand experience built upon a personality, identity and positioning platform of "Architects of the Extraordinary." This platform would inform all naming, positioning and brand marks to come.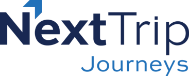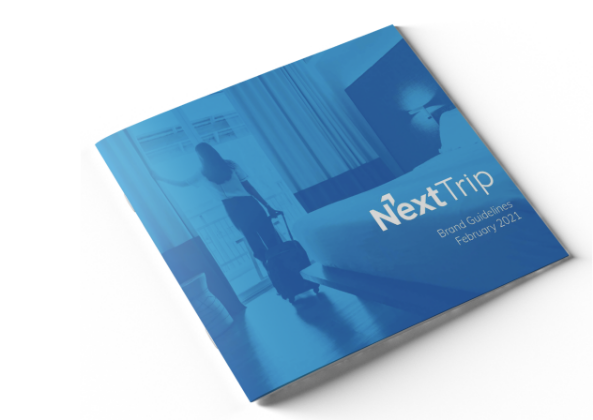 The Starmark team created NextTrip brand guidelines, which incorporated a messaging strategy, a manifesto, sample ads and brand marks for each line of business. The team wrote and designed corporate website NextTrip.com, in addition to creating social channels and refreshing them with branded cover photos and organic posts.
Are We There Yet?
NextTrip Journeys
NextTrip Journeys curates personalized vacation experiences for destinations spanning the globe. Starmark concepted and developed a campaign for NextTrip Journeys titled, "Dreamed by you. Designed by us." The campaign theme was chosen through a series of user tests. It strategically gave consumers a clear idea of the brand's accommodating function and role, while playing up the dream phase of planning a vacation.
Display ads and paid social videos were executed with a focus on cruising. An emphasis was placed on the Caribbean since it was the most accessible for families after a year without cruising in 2020. All imagery showcased elevated, vibrant and intriguing cruising experiences.
The Starmark team created a Facebook Instant Experience Ad to give users a full picture of the personalized cruise offerings from NextTrip Journeys. All ads drove to a landing page that captured leads, encouraging them to speak to a travel specialist.
NextTrip Business
On the B2B side, NextTrip Business is an all-in-one online corporate travel and expense management solution with a large inventory of travel options and discounted rates. Starmark was tasked with creating social campaigns targeting HR and administrative professionals to get them to subscribe to the service for their companies.
Dynamic static ads and in-feed videos positioned the tool as "Your next great business travel solution" to introduce the product to the market. They each featured compelling benefits that informed users why they should subscribe. Starmark created a landing page for ads to drive to where users could request a demo.

NextTrip Solutions
Other B2B initiatives include NextTrip Solutions, which features two software offerings: ConNextions and Velocity. These technologies make the jobs of alternative lodging property managers, wholesalers, distributors and other travel industry players easier and more efficient.
Starmark created a one-sheet for ConNextions by NextTrip Solutions that succinctly summarized the vacation rental and alternative lodging inventory for distributors, in addition to a detailed landing page.
For Velocity by NextTrip Solutions, the team developed a LinkedIn campaign to attract property managers to request a demo.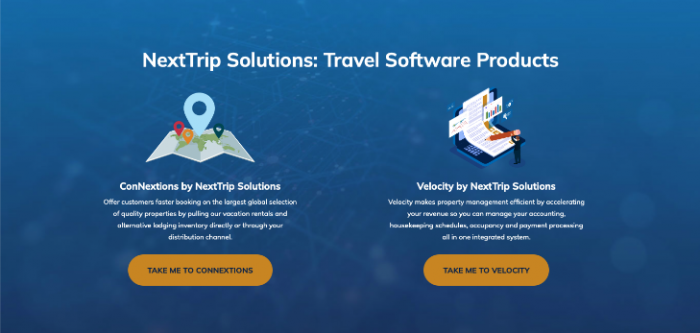 Next Stop: Results
The NextTrip brand successfully launched due to a collaborative effort from the Starmark and NextTrip teams.
NextTrip Business: Reduced cost per lead (CPL) by 70%
NextTrip Journeys: Increased lead volume by 45%, while maintaining a flat CPL.