The Forbes Company
Starmark Redesigns Website for The Mall at Millenia
The Mall at Millenia, Orlando's world-class shopping destination, is a spectacularly designed 1.2 million-square-foot center, offering 150 of the world's finest stores, services and eateries. The Forbes Company, owner and manager of the mall, sought a redesigned website to showcase the mall's fusion of cutting-edge fashion and world-class shopping, as well as the exceptional guest service.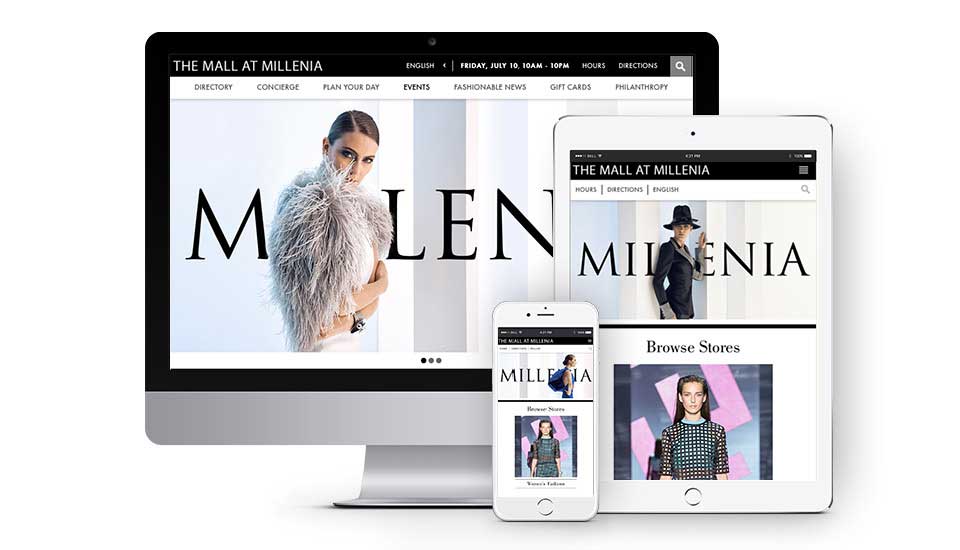 The Starmark team designed a responsive website, making it easy for online users to navigate the site on various devices of their choice – tablet, phone or desktop. The site gives users all the information on the mall's international collection of luxury brands, best of brand retailers and diverse dining options. Users even get to choose what viewing option of the store/restaurant directory suits them best – alphabetical order, list, logo or map. In addition, the site features two localization options including Portuguese and Spanish with German and Chinese coming online later this year.
Extending the superior amenities that the mall offer its visitors, the website features a prominent "Plan Your Day" tab which features directions to the mall, introductions to Orlando's art and culture scene, hotel accommodations, car rentals and suggestions for theme park visits and other area activities.
The Mall at Millenia provides an unparalleled shopping experience, and now they have a world-class website to match.