Azul Beach Resorts by Karisma
How do we tap into what motivates vacation seekers?
When the Starmark team began concepting a new brand campaign to promote Azul Beach Resorts by Karisma, they kept coming back to one word: time.
When you're with your favorite people in your favorite place, time works differently. You're allowed time to savor each moment, and every detail feels fresh and unforgettable. You are afforded even more opportunity to enjoy these cherished moments because you and your loved ones are catered to, and everything you need is readily at hand. Your vacation at an Azul Beach Resort becomes effortless, so you can truly focus on the moments that matter the most — creating the perfect time together.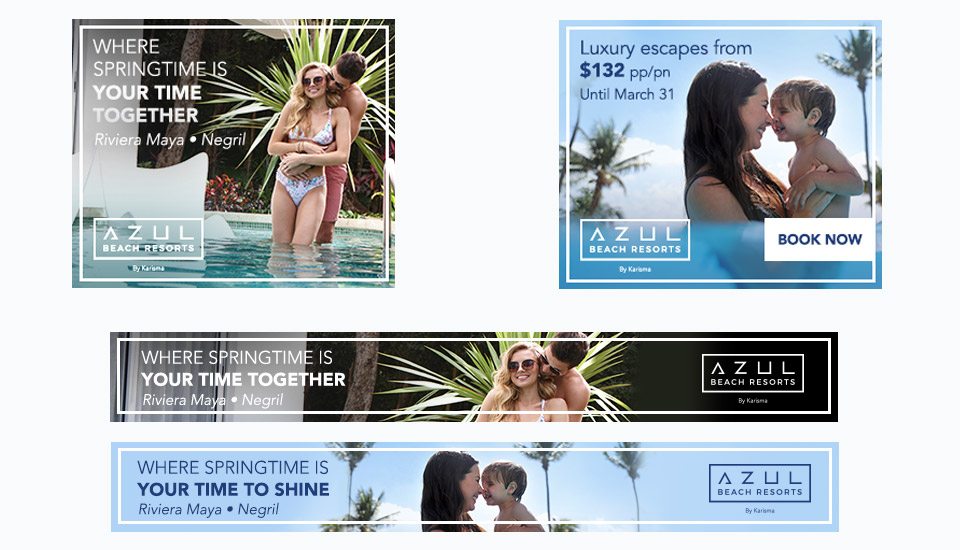 The idea was brought to life with a stylized photo shoot capturing real moments between families and couples truly enjoying their time together. The campaign rolled out in a Spring promotion spanning programmatic banners, SEO and SEM, paid and owned social media and will even include an on-property extension to encourage social use and promote return visits to other Azul Beach Resort properties.