Greater Fort Lauderdale CVB
Underground Lauderdale rocks the house at SXSW
Greater Fort Lauderdale is way more than sun and sand. That message came through loud and clear for artists and music fans during this year's SXSW in Austin, Texas.
Starmark worked with Underground Lauderdale (an initiative of the Greater Fort Lauderdale/ Broward Office of Film and Entertainment) and the Riptide Music Festival to put the edge and diversity of the city's music scene in front of a broad national audience at the premier annual showcase of all things entertainment.
Fun fact: Starmark also created the brandmarks for both Underground Lauderdale and Riptide Music Festival.
The multi-day engagement included branded pedi-cabs and a venue takeover of The Main.
Fort Lauderdale rocker Alex Di Leo reps his hometown in one of our pedi-cabs.
'Round-the-block crowds showed up to enjoy an air guitar animated gif booth, branded swag and a musical lineup showcasing the diversity of the Greater Fort Lauderdale music scene.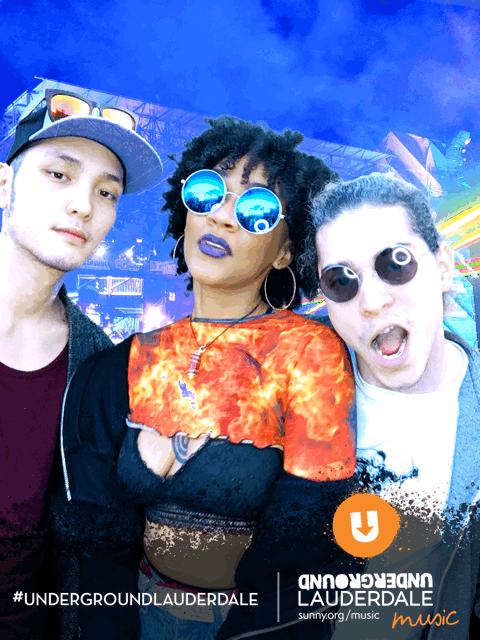 New social fans and email subscribers were also entered to win a Rock the Beach prize package, complete with Riptide Music Festival tickets, hotel stay and airfare to Fort Lauderdale.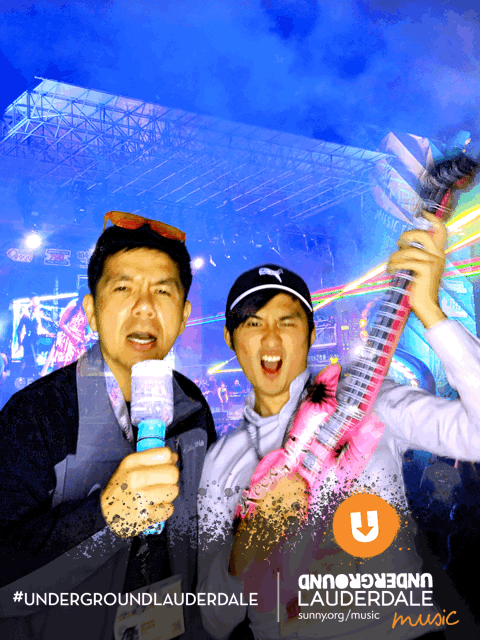 After a great success (and a few unexpected celebrity encounters), Underground Lauderdale is gearing up for an even bigger showing in Austin next year.