University of Florida
A leading national public research university teams up with a leading advertising agency to achieve its goal
Starmark helped the University of Florida break into U.S News & World Report's "Top 5" for public universities.
Finding a new fanbase
When you have a storied history of winning college football, basketball and baseball national championships, plus producing dozens of Olympians in everything from swimming to soccer, how do you change your reputation of being known as a "sports" school?
The University of Florida (UF) faced that challenge. Everyone knew the Gators, but what people didn't necessarily know was that it was a leading national research university — discovering breakthrough solutions in agriculture, artificial intelligence, medicine and many other disciplines.
With a new brand platform that captured the essence of the university's "Momentum," UF enlisted the help of Starmark to roll-out the brand campaign; developing a variety of creative assets and finding the right media placements that would create game-changing results — all with the ultimate goal of breaking into U.S. News & World Report's "Top 5" for public universities.
Bringing the brand to life
We began by developing an integrated media strategy that targeted U.S. News & World Report voters including higher education influencers and peers, along with government entities and elected officials. The plan was to shift their perception of UF in industry publications they consumed daily, as well as unique placements that would capitalize on their penchant for college sports.
We created an entire library of videos, display ads, podcast, print, emails and social units to amplify the Momentum story.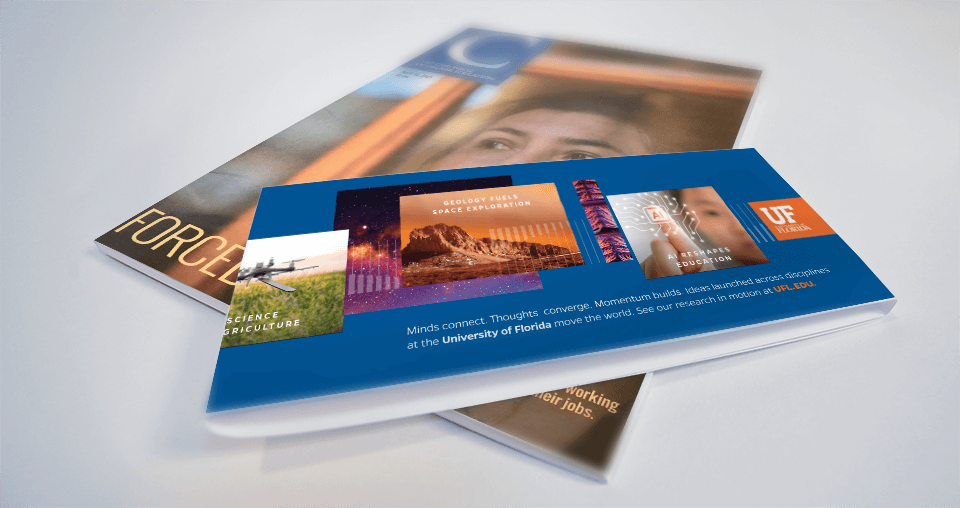 We also created a microsite that leveraged the new brand elements — from colorful graphics to tone and voice — that offered a rich user experience for all types of audiences; complete with micro interactions and animation to engage the viewer.
Making the Grade
Starmark's partnership with UF did in fact contribute to the university moving into the "Top 5" — a prestigious honor that puts UF up there with some of the most well-respected brands in higher education. With a passion for higher ed marketing and a few Gator alumni on the Starmark team, this achievement was indeed a win-win.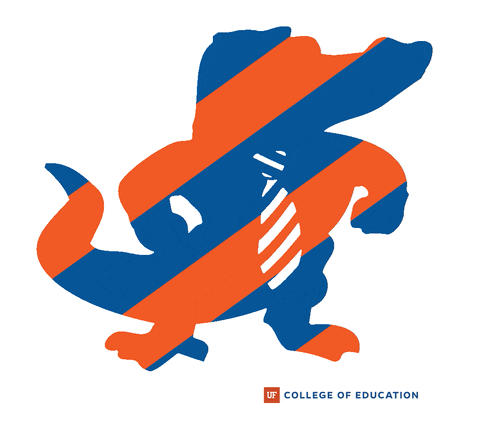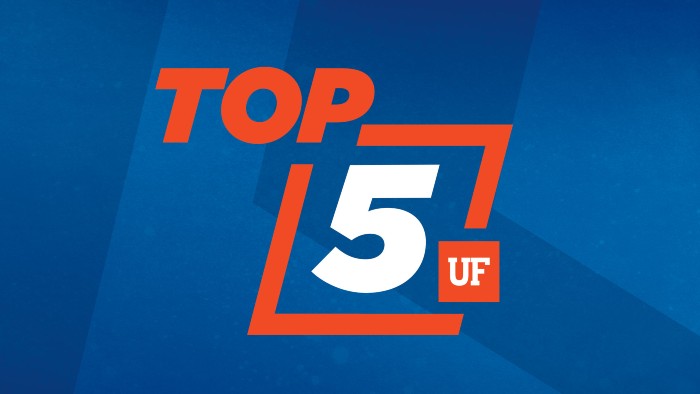 © 2022 Copyright of University of Florida College of Education. Albert Alligator and Top 5 are registered trademarks of University of Florida, used here, for clarity, under nominative fair use.