Starmark Innovation Lab
City Municipalities Embrace the Metaverse: Pioneering a New Era of Customer Experience and Service
Virtual reality (VR) is creating entirely new ways to engage with our environment. It's estimated that a VR device is in 75 million homes (that's almost one device for every 4 people). And for those millions of folks, this immersive technology is reinventing how we approach our daily tasks, our work routines and our leisure activities in some pretty amazing ways.
But even more incredible than the small changes in daily life are the ramifications for smart cities. It's no longer just about turning your home office into your ideal multi-screen VR workstation or turning your game room into the cockpit of galactic rebellion starship beyond galaxy's edge. Now VR (with a little help from AR — augmented reality) is helping reshape, plan and optimize our world on the scale of neighborhoods and entire cities.
The Metaverse and Smart Cities
The captivating fusion of virtual reality, augmented reality, and social networking, known as the Metaverse, has caught the attention of city governments worldwide. This vibrant digital realm offers an innovative approach to engage citizens, enhance services, and add value to city life.
Though that complete fusion of these domains doesn't exist yet, a variety of meta-worlds and other precursors are paving the way there. And these signals have clearly caught the attention of a few forward-thinking city governments around the world with the promise of engaging citizens, enhancing services and adding a new dimension to city life. Let's take a tour of some of these emerging Metaverse municipalities.
Miami Gardens, Florida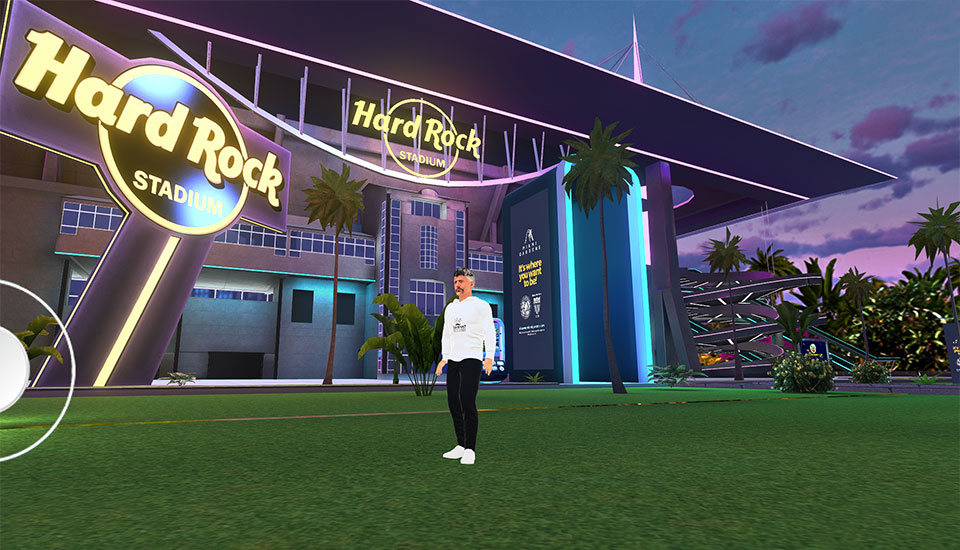 Miami Gardens eagerly embraces the Metaverse, inviting residents and visitors to embark on a virtual exploration of its community. Users can discover the city's intriguing landmarks, events, and culture in this immersive digital world — a fresh way to encourage civic involvement and celebrate the city's unique allure. Each point of interest includes a kiosk with audio overview information for users. And this Metaverse strategy is a smart, accessible way to attract new residents, new businesses and new investment to fuel that future growth. Built on Ceek VR, the experience runs on iOS and Android devices.
Orlando, Florida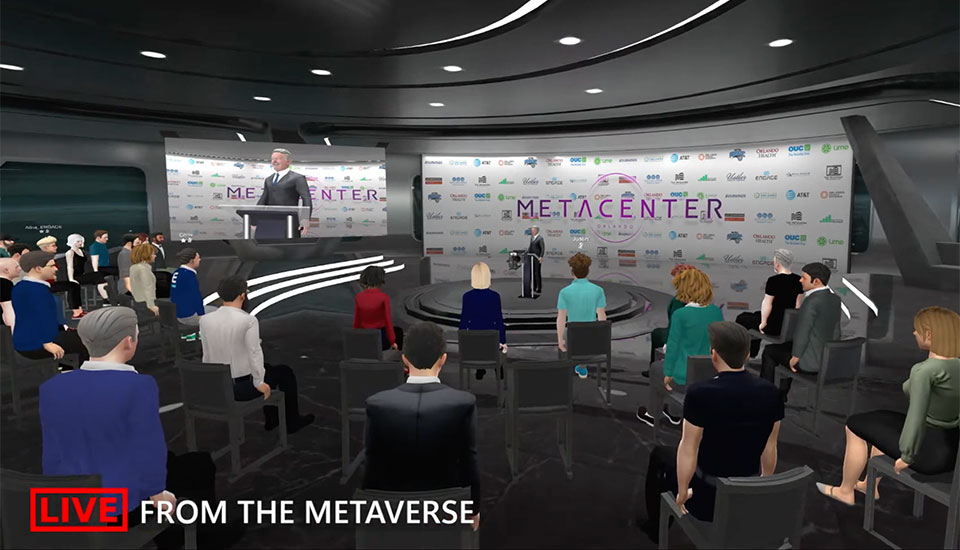 Orlando, in central Florida, is taking a different approach to unlocking the rewards of the Metaverse by positioning itself as a MetaCenter. MetaCenter is possible because Orlando is taking advantage of some of its inherent strengths as a hub for next-gen gaming, entertainment, AI, AR/VR, IoT, modeling, and simulation training to propel further investment in these industries. Using the Engage platform, Mayor Dyer did a VR simulcast of his "State of Downtown" in December, 2022 to solidify Orlando's position as the center of the Metaverse, the "MetaCenter".
Seoul, South Korea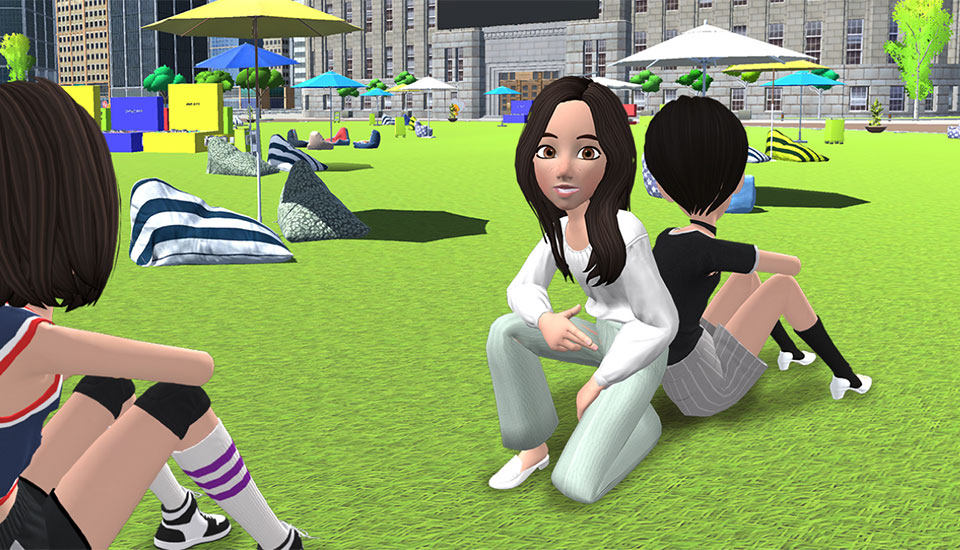 Seoul is taking a more pragmatic approach to the Metaverse. Here, avatars can access essential services, such as tax advice or public document requests. Seoul's ambitious 5-year digital master plan covers economic, cultural, tourism, educational, and civic areas. Citizens can vote on services they desire in their "Metacity," granting them direct influence on the virtual world's evolution.
A city official commented, "City services delivered in this manner may not attract everyone. But we hope that young people—a typically elusive demographic—will find this approach an enticing entry point to services like career counseling."
Seoul proactively creates a respectful and inclusive virtual environment, devising user guidelines to govern behavior. Moreover, the city implements digital equity programs to ensure participation from all groups, regardless of age, income, or technological expertise. Metaverse Seoul is available on iOS and Android.
Boston, Massachusetts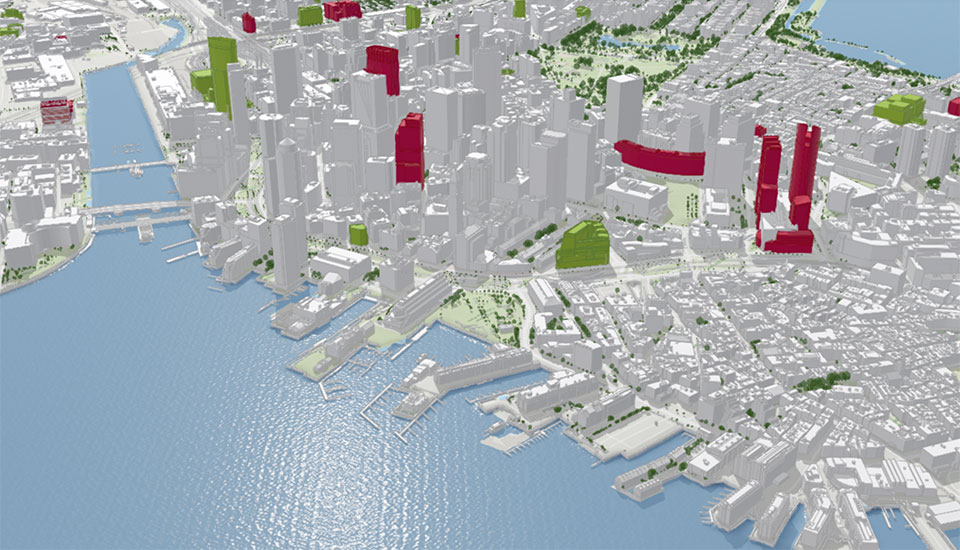 In Boston, virtual reality is making inroads in the city planning department. Whereas previous models had limitations in simulating natural phenomena, such as sun exposure or air currents, the digital twin of Boston allows urban designers to more precisely see the repercussions of proposed developments to make smarter growth decisions.
Venturing southward, the Government of Barbados has sanctioned the world's inaugural Metaverse Embassy. This avant-garde diplomatic endeavor transcends the confines of the physical world, providing a valuable service for their citizens abroad no matter where they are located.
"The embassy is a small thing. The big thing is what governments can do together when land is no longer physical land and limitations are no longer part of the equation." said Gabriel Abed, Barbados' ambassador to the United Arab Emirates.
The meta embassy is in development in Decentraland, and at the same time Barbados will continue to host traditional embassies while also exploring the potential of virtual-reality diplomacy.
Helsinki, Finland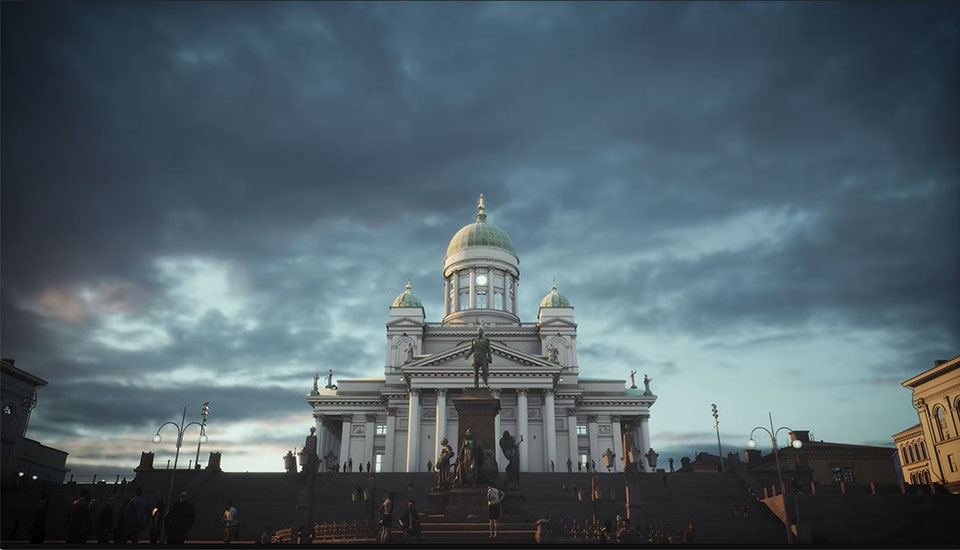 The Finnish capital of Helsinki claims the crown as the world's first city in the Metaverse. Started in 2015 and launched in 2018, it really took off during the pandemic lockdowns of 2020, with an estimated 18% of the entire population visiting their digital capital, fueled by a concert in virtual reality.
The meta city allows people to tour, learn, socialize and connect with each other, including locals and tourists, and is now being used for city planning too. Virtual Helsinki is available on Vive, Rift and as a 360 video experience on YouTube.
Wellington, New Zealand
Over in the southern hemisphere, the Wellington City Council has created a digital twin of their picturesque city. This virtual replica, created by pulling together several data sources, including GIS maps and city-wide sensors, replicates the real world's appearance and behavior. As a result, the technology facilitates more effective climate change adaptation planning, incorporating Māori knowledge, city planning data, and community values.
Austin, Texas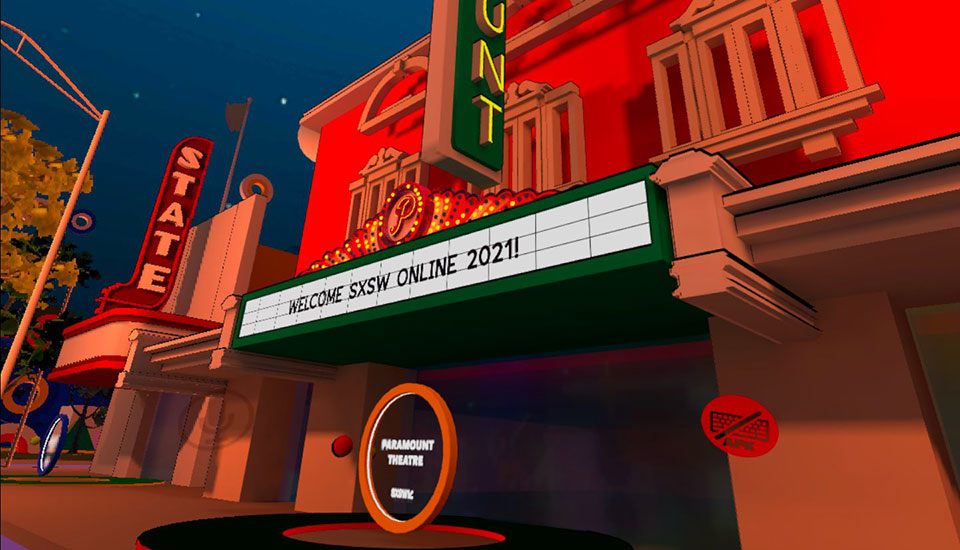 The vibrant city of Austin, Texas, witnessed the transformation of the popular annual festival, SXSW, into a virtual reality (VR) experience in response to the pandemic's disruption. Utilizing the social platform VRChat, organizers constructed SXSW Online XR, a digital incarnation of the festival's iconic sites and venues. As a testament to the versatility of VR, this virtual realm encompassed interactive elements like go carts and personal helicopters, environments for conference speakers and sessions, and individuals interacting at art galleries and socializing at virtual receptions, fostering a unique and immersive celebration of art, film, and technology.
Future Possibilities for Cities in the Metaverse
As the Metaverse continues to captivate the imagination of city leaders worldwide, it presents both opportunities and challenges. Cities must ensure that this new digital realm promotes inclusivity, fairness and safety while fostering innovation and growth.
New applications for transit planning, catering to residents with accessibilities concerns and utilizing AR and VR for virtual travel (and travel planning) are all possibilities still waiting to be explored. Just imagine how exploration in VR could inspire visitors before they arrive, giving them a sense of security that comes from familiarity, or even providing concierge services to help them plan their vacations. Including in-destination AR wayfinding would be a great way to help visitors navigate an unfamiliar place, while highlighting attractions that are easy to miss or off the beaten path for most tourists.
Establishing Best Practices for AR and VR Implementation
With the rapid adoption of AR and VR technologies, it becomes increasingly crucial for cities and organizations to consider master plans and best practices for their development. This includes everything from creating user guidelines, regulating conduct, safeguarding digital equity and seamlessly weaving AR and VR into pre-existing services and infrastructural frameworks.
Conclusion
The march of virtual reality into the realms of urban planning, government services and cultural events underscores its influence on the future of cities and human interaction.
Now's the time for bold thinking from city leaders. It's an opportunity for wholehearted adoption of AR and VR in spheres such as social services, planning and tourism. The possibilities for virtual reality smart cities are as endless as the Metaverse, and that's a powerful engine to fuel a city's ingenuity and expansion.
Schedule a meeting in VR to see Starmark's portfolio of VR work and discuss how you can leverage VR for better productivity and increased sales.