Mar 12, 2021
Corporate teams reunite in virtual reality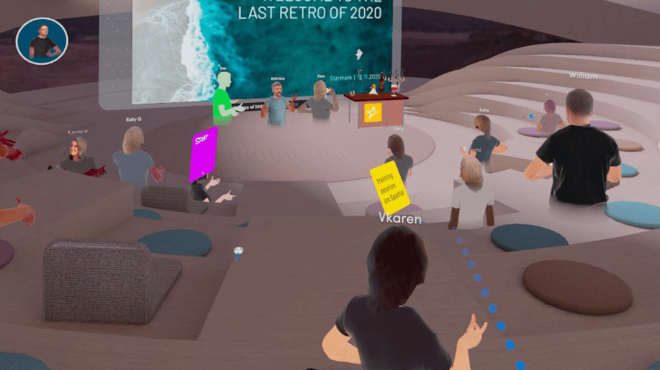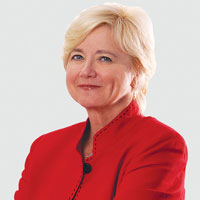 Reprinted from South Florida Business Journal.
With surveys indicating that close to 50% of companies canceled 2020 holiday parties, combined with the absence of in-person social interaction since Covid-19, how can companies keep up team spirit?
Certainly Zoom and other video platforms have, to a degree, filled the social gap, but there is still a lack of interpersonal communication, particularly the kind of spontaneous encounters people look for at networking events.
This is leading companies to explore the virtual reality space with the new Facebook Oculus Quest 2 headset. In VR, events and meetings are attended not by viewers, but by their avatars. In previous columns you've seen references to virtual trade shows, as well as Facebook's strategic move to lower the price of the Quest 2 to make virtual reality more mainstream and available for personal and business use.
Embracing 'avatar meetings'
With this move came the enthusiastic invention of VR holiday parties. Employees (presented as avatars) embraced the technology, and had the first chance in months to embrace each other. This has been so well-received it seems to be a harbinger of something that will outlive the virus. It can help companies build community, maintain team spirit and collaborate even more successfully than with video platforms alone.
"While socializing with your team is not a business objective, it is extremely beneficial to the cohesiveness of the team and your corporate community," says Drew Stone, who recently founded VR events firm Locusium in the Seattle area. "The telepresence VR and its avatars create make everyone feel like they are standing in a team, instead of a little square on a video call. You can actually use your avatar hands, reach for others or other things, and turn around and see the avatar in back of you."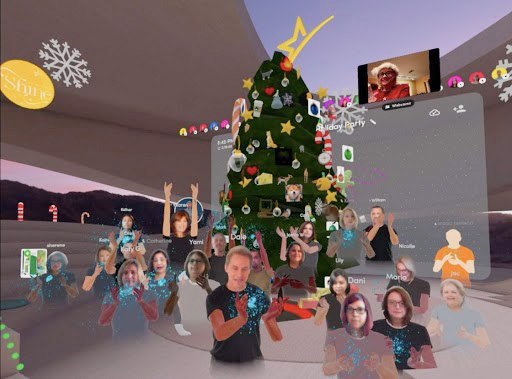 Employees learn VR basics quickly
One of Stone's first clients was Ovative Group, a Minneapolis firm for which he threw a virtual reality surprise party for the annual holiday event. Ovative gave each employee a Quest 2 a couple of days before the event, called Shenanigan's Day, which is dedicated to celebrating co-workers. The group reviewed how to use the Quest 2 for the first time just before the event. Employees were then guided virtually to activity "rooms" to play traditional party games virtually with their avatars. Basketball, flip cup, karaoke, catching up with old and new friends, dancing and singing were all a part of the program.
"Seeing rooms and normal activities recreated in VR was amazing," according to Maryjane Glynn, a senior manager with Ovative. "We were all learning for the first time in the virtual world together. And, seeing all the things I know and love about our old holiday parties recreated virtually was really cool."
Use VR to collaborate as well as socialize
Being in a room with your peers is important not only at events, but also to collaborate and solve problems, Stone said. A growing number of VR platforms offer a variety of applications for architects, contractors, recruiting, communications and more. Organizations already immersed in the VR world include the U.S. Department of Defense and major universities, he added.
With hardware costs at an affordable point to move VR into millions of homes, it might soon be time for your firm to explore using VR as another method of expression and connection. After all, this platform offers fresh business opportunities. Not only that, but the change of scenery from video meetings to VR meetings can offer a new outlook, new enthusiasm and motivation to make things happen. Our research and experimentation has shown it to be true in our organization and other companies that are striving to update their connection and collaboration tools.
If we can't be physically together in a group, VR certainly gives the sense of being together and working more closely — another opportunity for competitive advantage. To see Starmark's own experiment reconnecting in VR, check out our article and video.