Apr 8, 2020
Facebook's new AR ads getting more face time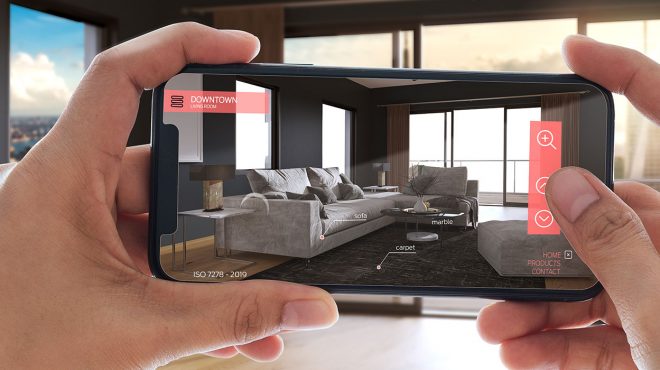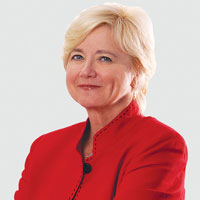 Reprinted from South Florida Business Journal
After a successful beta test last year, Facebook augmented reality (AR) ads opened for use by all advertisers just before the holidays. This exciting new format is already posting some impressive results.
Before AR ads, the previous gold standard for ad performance on social media was capturing 6 seconds of time from a fast-scrolling consumer. But AR ads are creating engagements that are three times longer.
Facebook's Spark AR platform allows anyone — from big brands to independent producers — to create AR experiences that can reach more than 1 billion active daily users on Facebook and Instagram. It's a great way to create more consumer engagement without creating your own mobile app.
AR ads work for many product categories
Wearables, whether sunglasses or makeup, were among the first products to use the technology to show their products on users' faces. But now, AR ads are expanding among destination and hospitality marketers, construction and real estate and furniture makers—any category for which an immersive experience will help the customer to decide to buy.
Just imagine: If you sell products, you could let people place those products in their environments in AR to see how they look or work. If you are marketing a location, you could do an AR portal to transport people to and immerse them in the experience.
Before creating or promoting Facebook AR ads, it's important to establish goals and be aware of Facebook's ad manager ability to optimize your campaign using its machine learning performance capabilities. The powerful Facebook ad manager tool offers you four choices to optimize your campaign: brand awareness, reach, traffic or conversion.
An exponential growth expectation to $200 billion
Some market forecasters believe the AR market for all applications will grow to $200 billion by 2025. Whether or not they are right, we are bound to see a significant increase in current numbers with the AR ad market, which can contribute significantly to that number.
The number of AR viewers grew to nearly 60 million last year and are projected to approach 80 million this year. While younger audiences have made up the majority of the viewers, Facebook AR ads also give marketers an increased presence with the 50+ age groups that can garner more vacationers, and health care and senior products users.
The cost may be lower than you think
You can spend from $2,500 to $100,000 on AR campaign creation. To keep costs on the lower end, consider what creative assets you may already have.
For example, if you have 360-degree photography or architectural renderings of a destination or a building, you could immerse users in that environment with a portal-style AR ad (try here or here). The same principle applies with prototype or manufacturing models for products. Any 3D art that you have of your product or subject can substantially reduce the cost of creating your AR experience.
AR ads make sense as part of your marketing mix
Incredible targeting capabilities and a lower cost per placement than traditional media make AR ads an attractive prospect. Considering that video is expected to exceed 70% of social content this year, making the leap to AR is a way to capitalize on the current trend—and get ahead of it with ads that are more engaging than your competitors.
In addition to Facebook, Snapchat and soon Instagram, your AR assets and ads can also be used in the New York Times, and predictions are that the number of more traditional publishers' digital magazines accepting AR ads will grow.
AR ads place emotion over promotion
AR ads are more engaging, inherently more involving and relate more intimately to your customer base. They reward attention and engagement in a very human way for customers who are spending time on a social platform when they are bored or enjoying some downtime. In return, you get quality time with your customer base—unlike when they are in a hurry, distracted or searching for information.
Excitement and emotion come with the immersive experience of AR ads so they can give you higher returns on digital advertising—definitely a competitive advantage.