Sep 2, 2020
Apple, other businesses pivot to virtual events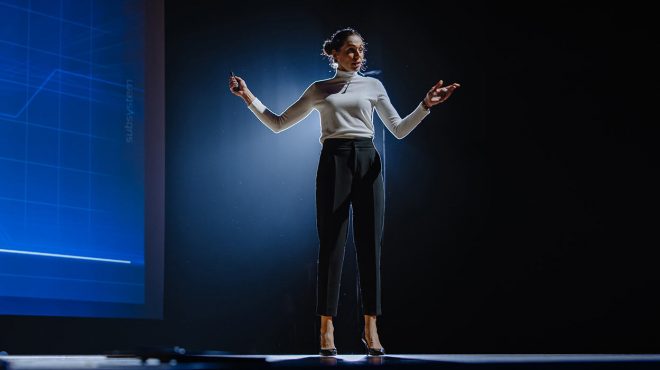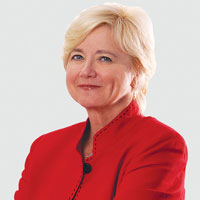 Reprinted from South Florida Business Journal.
The success of the annual Apple Worldwide Developers Conference, its first fully virtual event, was evident last month. Over two days, Apple enjoyed a global audience of developers that reached far beyond its previous in-person annual conferences.
Versus a webinar or typical online meeting, the live nature and interactivity of virtual trade shows can replicate the essential business functions of in-person conferences. It's a chance for exhibitors to showcase new products live. It's a chance for buyers to ask questions of the experts. And, as in Apple's case, it's for businesses to reach an audience that extends far beyond what you could draw to an in-person trade show.
Technology adds advantages to virtual trade shows
Jim Grove, VP of marketing with McVeigh Global in New York, says the technology for virtual trade shows has been around for nearly a decade. "Today, virtual event technologies have advanced significantly, and the investment pales next to the ability to stay in touch with your target customers and build relationships with new prospects."
"The plus of the virtual technologies is that you can also create an environment that will specifically appeal to your audience targets. Exhibitors can also build content for their virtual presentations that are merged with multiple technologies to allow them to be present in-person at trade shows," he said. "After the trade shows have ended, attendees can go back and view the products that have interested them and contact organizations for more in-person conversations. So, virtual trade shows can keep on selling for longer periods of time."
Virtual investment offers better information
Grove also points to the information side of the business being enhanced online by companies like Atlanta-based Avolio. A registration and event management software company, Avolio's global clients include some exhibitions owned by Informa Markets, which has North American offices in Fort Lauderdale.
Avolio CIO David Fattahian says: "Trade shows and conferences are about information. So, for us, getting that information out for the right people at the right time is what's important."
"With virtual trade shows, companies realize a tremendous cost savings from airlines, shipping, even saving on the many gallons of coffee they purchase at physical events," he said. "However, with a hybrid of the physical and virtual exhibition, companies will not only connect with the 10,000 attendees to the show; they will be able to see 10,000-plus more attendees virtually from the same show investment."
The future of trade shows
Physical costs aside, Fattahian and Grove agree on the future of trade shows.
"Physical trade shows aren't going away," Grove said. "In fact, people are clamoring for the interaction they offer. But really well-produced virtual trade shows are going to have all of the same aspects expected with live events and more. We strive for human interaction, even if the touch has to be virtual."
Renee Jacobs, executive VP of McVeigh Global in San Diego, said virtual meeting plans for 2021 are a contingency for the company's clients. Additionally, McVeigh is continuing to offer 2D and 3D virtual technology for events like product demonstrations and workshops. They also offer opportunities for attendees to book online meetings with product experts at exhibit booths.
When the word "virus" was breathed in the media in early 2020, John Cotter, COO of American Meetings in Fort Lauderdale, told me his company was supporting a growing demand for virtual meetings and conferences. Hopefully, his company and others will help businesses come out of the shadows and thrive with these virtual technologies.
We are all living in the online world more than ever before. And we will soon be able to take what we have learned about virtual online technologies and make a hybrid of virtual and physical world experiences to gain more exposure for our businesses globally—definitely a competitive advantage.