ETIP #105
Is Pinterest Legal?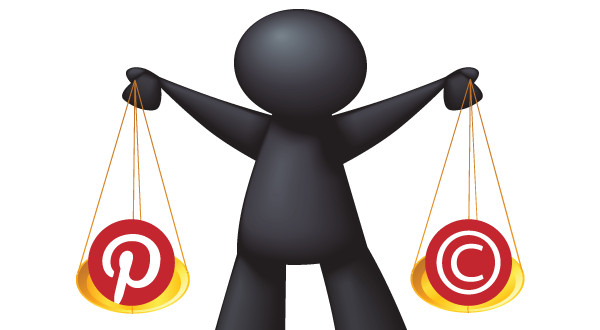 The popularity of Pinterest has sparked a large debate on copyright laws. It even prompted one die-hard Pinterest fan (and lawyer) to delete her boards out of fear of the legal ramifications of her pins. See: "Why I Tearfully Deleted My Pinterest Inspiration Boards."

At issue is the fact that the Federal Copyright Law gives the content creator exclusive right to reproduce, perform, sell, etc. their content. It probably comes as a surprise that linking back to or crediting the source does not free you from copyright violation.
This may make you question the legality of Pinterest. Truthfully, until a court judgment is handed down, it's anybody's guess. One thing is for sure, Pinterest has taken steps to protect the company's interests.
In its Terms & Privacy, Pinterest states that it is the user's responsibility to make sure that any images the user posts are not in violation of copyright laws. Pinterest claims no liability for users' pins under Safe Harbor Provisions of the Digital Millennium Copyright Act.
Trying to assuage complaints — mostly from photographers and other visual artists — Pinterest is allowing website owners to add a line of code to their website which prevents their content from being shared on Pinterest.
With all of this in mind, if you are concerned about copyright laws, there are a few ways to stay on the straight and narrow: Pin from social sharing sites, sites that have the "Pin It" button displayed or you can always pin your own content. Best practices for a brand may be to only pin your own copyrighted content; this may also be the most strategic way to drive users back to your site.
Still have questions? Contact Starmark to help you create a Pinterest strategy.