ETIP #202
Mobile devices leading the ecommerce way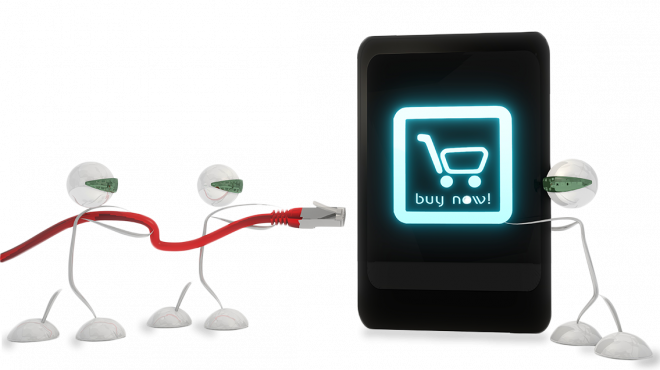 Did you know that mobile devices now account for one third of all ecommerce sales in the U.S. and is expected to reach 40% globally this month? In some countries, specifically Japan and South Korea, more than 50% of eCommerce was generated by mobile transactions, and UK follows close behind at 45%. It's staggering to think that an evolution of this proportion has occurred in just a few years and everyone wants in on the game.
From 2014 to 2015, ecommerce orders generated by social media grew nearly 200%! It wasn't that long ago when making a purchase directly on the social media platforms was unheard of. Facebook is the force to beat since it accounts for 50% of total social referrals and 64% of total social revenue. Pinterest drives 16%. [2]
And the competition is heating up!
Enter the "Buy Now" button! You can bet Google wants their slice of the proverbial pie! After all, shouldn't you be afforded the opportunity to purchase one of your search results directly via Google? A new slogan perhaps? "Search, find and buy!" In an effort to help overall mobile ecommerce sales, Google launched their Buy Now button in July allowing consumers to purchase directly from their search results. Google explicitly stated they do not want to compete in the retail world, only to provide the portal through which users will click through to complete their transaction.
And close behind is Amazon and Dash, a handheld device that can record or scan products and place them into your shopping cart. Just tap the app or login from your desktop to complete the order. For the ultimate in convenience, the mobile device can be placed anywhere in your home so when you're running low, you just speak or scan to reorder; and most of the items will be delivered the following day.
The mobile revolution has only just begun. Hang on tight for the ride of your life!
Resources: