ETIP #111
Pinning for Success: Promoting your Brand on Pinterest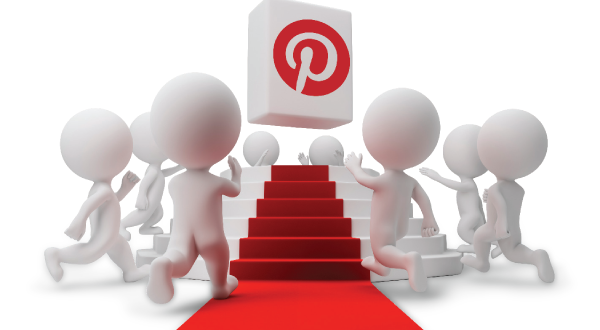 Pinterest is re-defining the social media landscape and since April 2012 has gone from less than 10 million users to almost 60 million monthly users according to Quantcast.com. Is your brand on "board" or are you missing the marketing potential of Pinterest?
First, lets first take a closer look at the social media superstar. Pinterest "pins" are essentially images with captions, pinned to a virtual pinboards. Users "pin" to their boards for future reference and followers view their pins with the ability to click through to the source website and/or "repin" to their boards. 80% of pins on Pinterest are repins, so the viral potential of your original content is exponential on Pinterest.

So how can you harness Pinterest to promote your brand and drive more traffic to your website?
As with most social media, you need to avoid the hard sell, be creative and think differently to "stand out from the crowd." Create boards that showcase your products, services and/or brand in a unique way. Simplicity is key so give your bulletin boards a clear focus. Your pins should add value for followers, think useful and inspirational! Make it easy for others to "pin" your content by adding the "pin it" button to your website content. Use eye-catching images on your website to attract pins and use hashtags in image descriptions. Interact with other Pinterest users' boards and pins, focusing on brands you have a partnership with or that are relevant to your product. Engage with their pins and boards to attract traffic and draw attention to your Pinterest account.
With Pinterest, a picture is worth a thousand words. Is your brand harnessing the marketing potential of Pinterest? If not get in touch with Starmark's social media experts to get your brand on "board."