Jan 17, 2005
Starmark International Named Agency of Record for VISTA Healthplan, Inc.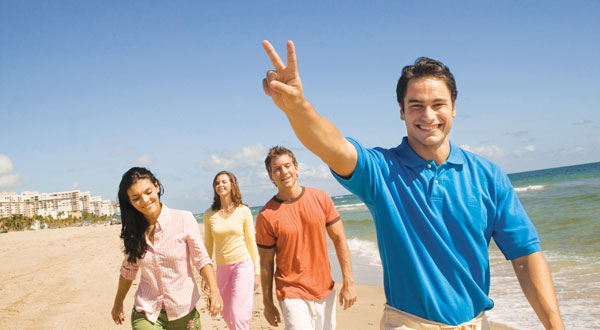 Starmark International, a full-service marketing communications agency, has been named agency of record for Vista Healthplan, Inc. (VISTA), a health benefits company based in South Florida.
VISTA tapped Starmark to develop a strategic advertising campaign for its Medicare Advantage and Medicaid plans. The agency will conceptualize and implement a complete marketing strategy and creative program. Additional advertising campaigns will be formulated around VISTA's employer group and individual products.
"Our goal is to develop and deliver innovative, awareness-generating campaigns that reach out to people who are frustrated with the cold corporate attitude that many healthcare plan providers offer today," said Todd Tamcsin, Starmark's executive vice president. "The creative strategy will effectively differentiate VISTA by communicating the company's core values."
VISTA, through its affiliated companies, Vista Healthplan, Inc., Vista Healthplan of South Florida, Inc. and Vista Insurance Plan, Inc., offers a choice of health benefit plans including health maintenance organization (HMO), preferred provider organization (PPO) and point-of-service (POS). Headquartered in Hollywood, Florida, the VISTA companies provide health benefits coverage to more than 330,000 members in Florida through employer group and individual plans, Medicare, Medicaid and Florida's Healthy Kids program. VISTA's health plans were awarded a three-year accreditation from the Accreditation Association for Ambulatory Health Care (AAAHC) – the highest level of accreditation awarded to a health plan.
More information about VISTA is available at www.vistahealthplan.com.
About Starmark
Starmark International specializes in the seamless integration of multiple marketing disciplines – branding, advertising, Internet development, direct response, custom publishing and public relations among them – toward the effective fulfillment of client business goals. Originally founded in Chicago in 1978, Starmark relocated to Fort Lauderdale in 1998. In 2004, Starmark was named to the Inc. 500 ranking of the fastest growing private companies in America for the seventh time in the company's 26-year history, only the third company to ever achieve this distinction. In 2003, Starmark was honored as only the ninth agency headquartered in South Florida to be awarded accreditation to the American Association of Advertising Agencies (AAAA). Starmark is a member of the International Network of Advertising Agencies (IN), a global network of independent agencies that offer local experience and expertise, while providing access to international markets, intelligence and solutions.
For more information on Starmark International, visit http://www.starmark.com.