Greater Fort Lauderdale CVB
Celebrating Greater Fort Lauderdale's top restaurants
Starmark partnered with the Greater Fort Lauderdale Convention & Visitors Bureau (GFLCVB) to promote Crave GFL Restaurant Month — a celebration of Greater Fort Lauderdale's top restaurants, chefs and cuisine throughout the month of September.
The team created a relatable campaign that acknowledges one of the most frustrating parts of dining out, agreeing on a place to eat, while touting the unique dining experiences and special menus available during Crave GFL as the solution.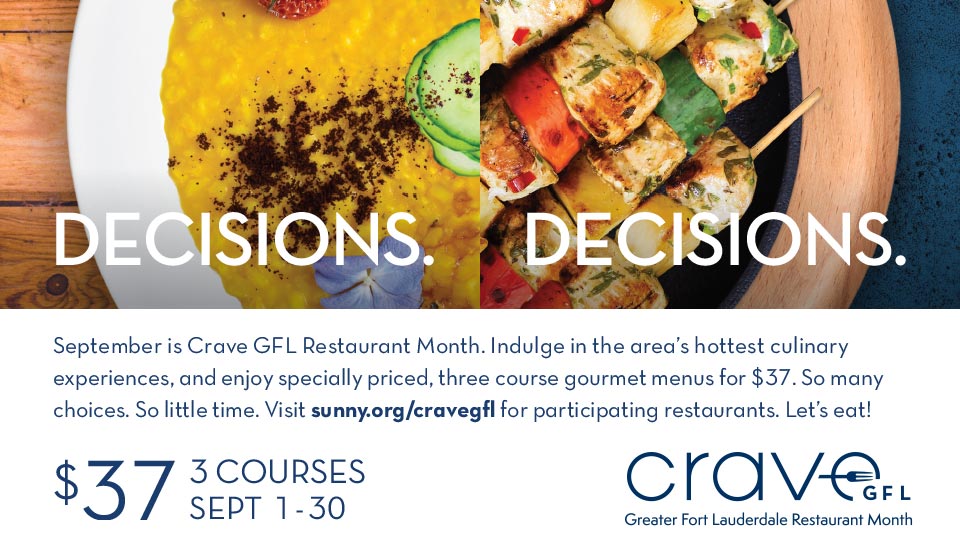 Viewers easily identified with the indecisive couple in the TV spot. Starmark also brought the classic dining dilemma to social media with videos of back-and-forth texting conversations and amusing food memes. The result was a humorous, compelling campaign that will launch in mid-August.