Mar 13, 2018
Starmark earns nine awards at the 2018 AAF Greater Fort Lauderdale and Palm Beaches Addy Awards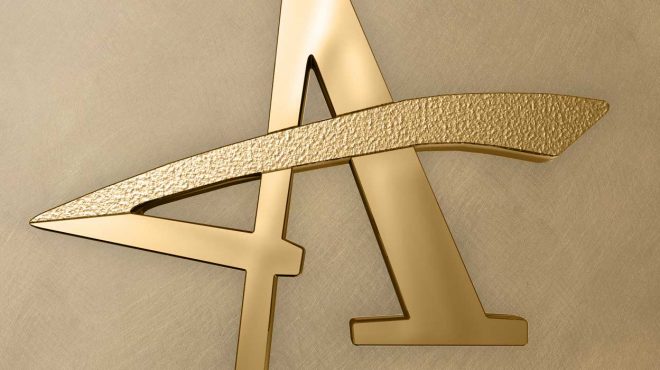 Fort Lauderdale based integrated marketing agency Starmark was a nine-time ADDY® winner at the 2018 American Advertising Federation of Greater Fort Lauderdale and Palm Beaches Awards Gala, held at The Venue in Fort Lauderdale Thursday evening, March 8th, 2018.
—
Updated May 10, 2018: In addition to nine local ADDY wins, the Greater Together Riptide Activation created by Starmark for the Greater Fort Lauderdale Convention & Visitors Bureau (GFLCVB) earned a DISTRICT ADDY SILVER at the AAF District 4 ADDY Awards, which includes work from all agencies within the state of Florida and the Caribbean.
—
Starmark's Greater Together Video, developed for client Greater Fort Lauderdale Convention & Visitors Bureau (GFLCVB), earned ADDY GOLD.
This video, launched on the United Nations' World Tourism Day, served as the centerpiece of a campaign that warmly welcomed all visitors with an open-door/open heart philosophy. Additional activations and extensions continue throughout 2018, providing further reminders that in Greater Fort Lauderdale, everyone is welcome – every day.
"This forward-thinking creative underscores our destination's message of diversity and inclusion. We are so proud to bring home the GOLD for Greater Fort Lauderdale," said Dale Baron, Starmark Executive Creative Director.
In addition to earning GOLD, the Starmark team took home several silver ADDY awards for excellence in creative work across tourism and hospitality; healthcare; entertainment and the performing arts; and B2B technology:

Categories and Work Awarded:
"Integrated Advertising Campaign Local Consumer": 25th Anniversary Campaign for Joe DiMaggio Children's Hospital
"Sales Kit or Product Information Sheets": Fundraising Campaign for Parker Playhouse
"Photography/Campaign": Sensormatic Tags Campaign for Tyco Retail Solutions
"Integrated Advertising Campaign: Regional/National Consumer": Hello Sunny 2.0 Brand Campaign
"Specialty Advertising Campaign": Hello Sunny Campaign Merchandise
"Out of Home/Ambient Media/Installations/Single Installation": Riptide Activation
"Integrated Advertising: Local Consumer": Crave GFL
"Advertising Industry Self-Promotion Direct Marketing and Specialty Items": Starmark "How We Work Guide"
"Winning awards in a myriad of categories demonstrates the breadth and depth of Starmark practice experts," said Peggy Nordeen, Starmark CEO. "They are worthy of these awards and more."