Broward College
Turning Student Empowerment Into a More Profitable Conversation
Broward College's 2019 summer and fall campaigns accomplished two key goals: (1) elevating its brand positioning into a more collaborative experience between prospects and the college; and (2) mining student data to enable more direct and successful targeting of the most promising prospect applicants.
Starmark's Challenge
Broward College (BC) serves 63,000+ students annually, providing high-quality educational programs and services that are affordable and accessible to a diverse learner community.
The college's leadership partnered with Starmark to evolve its existing brand positioning and create a tactical summer campaign. The goals: increase awareness of the college, drive higher enrollment through targeted lead generation and improve the quality of leads at application.
The college already liked the strong student empowerment message of their existing "I CAN" brand platform, but felt it was too general and didn't differentiate BC's top benefits and programs. They asked Starmark to elevate the positioning to the next level of effectiveness.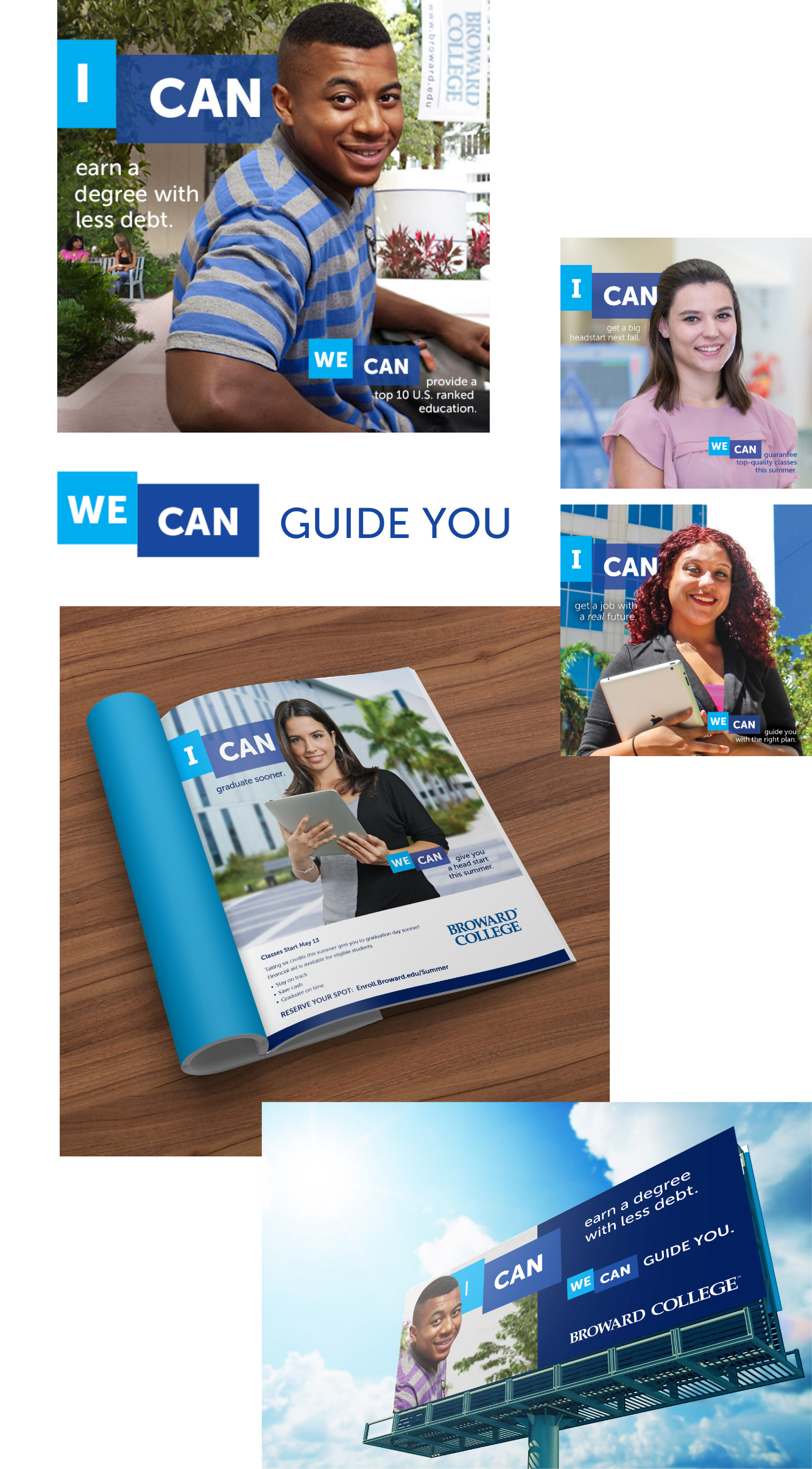 The Approach
Starmark recommended evolving the solo "I Can" empowerment message into a shared "I Can/We Can" conversation. Students can achieve their dreams because BC is the passionate, responsive partner in their corner. This allowed BC to emphasize their key strengths, while still prioritizing the empowering student "I CAN" voice throughout.
The visual strategy focused on candid, naturally lit hero shots of individuals with a compelling determination to succeed, against a local backdrop of recognizable Broward County locations.
The team recommended that the campaign focus on three core benefits: Transformation (New opportunities, better life); Affordability (Top-10 ranked education for less); and Guaranteed Transfer (Allowing students to save substantial money by spending their first two years at BC with a guaranteed state university transfer to finish up their bachelor's.)
All options were preference tested with BC students on campus, as well as students in online national surveys matching the college's targeted personas.
Using predictive analytics, we created a computer model of all their existing students to focus the media targeting and spend, and reduce the amount of unqualified leads the college received.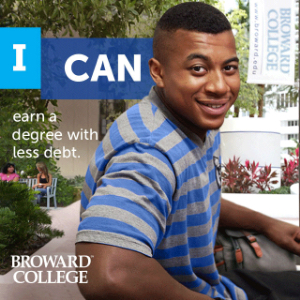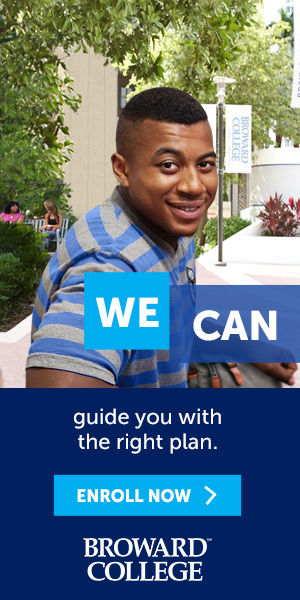 What's Next?
Based upon summer campaign insights, Starmark and Broward College continue to optimize and calibrate the model so that it continues to support the initiative to increase high value students. The Starmark team recommended three specific optimization priorities:
Media goals: increase propensity to enroll while ideally cutting spend even more.
Data modeling: to drive even stronger social media and display results.
New student photo/video shoot: to build more strategic content for the college that would strengthen future brand and lead generation campaign efforts.