Jun 1, 2020
Digital confidence campaigns are a foundation for success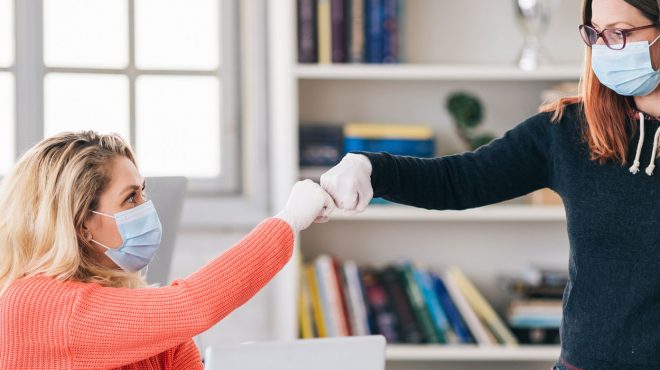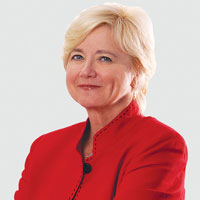 Reprinted from South Florida Business Journal
One thing about living and working through a pandemic is that many of the old objections to digital communications transformation have simply evaporated. They've had to, by necessity, as we operate and stay connected while we shelter in place.
Online connection has kept us somewhat sane and, for many businesses, productive through the shutdown. Software tools for telecommuting that previously seemed like a novelty have become necessities of daily business life. Like Kleenex with tissues, Zoom – one of the big winners in all of this – has almost become a generic term for any video conference, whether it be a GoToMeeting, Google Hangout or Skype.
The way we communicate has changed. The pace of life has changed. We're examining old assumptions and things we've taken for granted in a new light. The reality for many is that, while rearranging our lives temporarily, we are considering how we might like to rearrange them permanently.
That makes the present moment an ideal time for businesses and organizations, no matter how small, to re-examine their digital communications foundation to rebound from the Covid-19 pandemic. It's important to provide messages of continuity, commitment and relevance so that you find a place in the lives of your customers in a post-pandemic world. It's time to project and instill confidence.
What is a digital customer confidence campaign?
Now is not the time for a hard sell. It's also not the time for brand small talk or platitudes. A digital customer confidence effort should be neither.
In simplest terms, this kind of marketing effort is a way to share good works, provide relevant information and offer real value to customers. The general sentiment your audience is left with is: "We're here. We're helping. Here's how we can help you." Here are just some of the things you can cover as part of your effort.
Show, don't tell, how employees are working
Visually show how your company is operating differently due to the virus. Show how your employees are working together via video, conducting virtual meetings, and accepting deliveries at home. And share family pictures, too.
These visual depictions inherently communicate that you're still in operation in a way that's far more compelling. And they humanize your company, giving target audiences confidence that you are taking care of your employees and your customers.
An example of a nonprofit organization building confidence is Catholic Health Services' transformation of their website's home page to show employees on the job, helping those in need.
How are you helping those in need?
In addition to your employees, how are you helping the jobless, health care workers and first responders? There are many organizations that are strapped for funds and need contributions. JM Family Enterprises' Jim Moran Foundation gave $5 million in emergency response grants to more than 80 current nonprofit partners in Broward, Duval and Palm Beach counties. Progressive Insurance has committed over $1 billion nationwide to support customers, employees, agents and communities through the Apron Relief Program.
And there are other creative ways companies are working to impact positive outcomes. Tesla and GM are making respirators, and other companies are sewing masks for health care workers and first responders. Intel has announced a $50 million commitment to expand access to technology during the Covid-19 public health crisis, including funding for online learning.
But it's not the dollar amounts that matter here. It's the spirit of donating time, resources and skill to worthy causes. Sharing photos or video clips of your organization helping out others is a great way to show your audience your commitment to the larger community.
Feature you and your customers working together
Your confidence campaign is a great opportunity to showcase your clients and how you're working with them. It's a great way to demonstrate that working relationships are still intact, even if things aren't exactly business as usual.
Demonstrating a sense of partnership and sharing the spotlight with your customers endears you to them – and to others.
Don't forget to make your content findable
While this column has focused mostly on content, don't forget the little things that make your content accessible – things like SEO, good email subject lines and using proper hashtags on your social posts. It's easy to forget these considerations when our schedules are a bit off-kilter, but they're critical to making sure your content gets seen. After all, SEO lead conversion rates are said to exceed traditional outbound methods by more than eight times.
These new digital customer confidence efforts can integrate into your new more tone-sensitive marketing mix. It's an essential part of continuing to do business while showing that business means more to you than just the bottom line.
After all, John Deere commands one of the strongest brand loyalty scores in the world, and it all started when the company refused to repossess equipment, extended financing and delayed payments for farmers struggling during the Great Depression. That one act inspired three generations of loyalty that have helped propel the company to where it is today.
So, find your calm, reassuring place in this crisis with efforts that build confidence for your target audiences. Showing them that you will be there, prepared to help them emerge full throttle from the pandemic, is definitely a competitive advantage.