Aug 9, 2017
Fresh marketing data helps boost the bottom line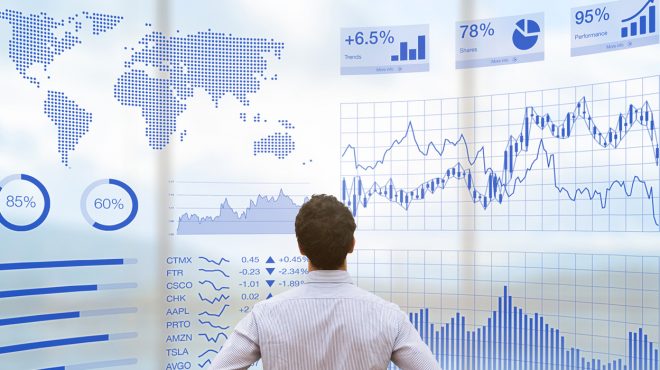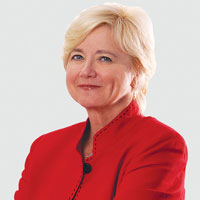 Reprinted from South Florida Business Journal.
When business leaders look at financials the question is: "How did we do?" When business leaders look at marketing data the question is: "What can we improve?" In other words, financials show history; marketing data helps make history. And, the fresher the data, the better the opportunity to make a course correction to optimize profit.
Today there are marketing data and analytic tools to understand, perpetuate and optimize before the numbers hit the monthly or quarterly P&L statement. This is not just your Google Analytics report. Uncovering the hidden gems of data can help organizations make timely adjustments calls for a highly structured convergence of data sources and marketing expertise, guided by C-suite vision and needs.
Plan and communicate KPIs
Today's corporate leaders can help their organizations maximize their marketing performance by answering an important first question for the marketing team. What key performance indicators (KPIs) are important to your company and what is the desired result? Only with the team's thorough understanding of that answer, will your data be valuable.
Corporate leaders should also challenge market and data experts to focus first on normalizing a data model that will provide a foundation to include a growing number of data sources. Online web, social media, the companies customer relationship management (CRM) system, email, call centers and on and on. This will enable robust aggregation and upgrading of reporting methods that will require less collection time and more time for marketing to make recommendations on actionable steps that C-suite leaders can green light to maximize profit.
Use toolbox with built-in data connections
It also makes sense to acquire or update to a data software toolbox that supports aggregating normalized information, even to the extent of already accommodating the major platforms of Facebook, Twitter and Google Analytics. Also, since these major platforms divide data reporting into campaigns with multiple levels of data available to "dig down for more detail," it makes sense to ask the marketing team to structure reporting by campaign, as well. Remember, the less work collecting and aggregating, the fresher and more actionable the data can be.
Armed with KPIs, data normalization guidance and an appropriate data toolbox, it is up to the marketing and data experts to collaborate with department leaders and create a measurable plan to raise the bar on current performance and sustain success.
Design real-time dashboards with insights
An efficient and useful dashboard includes fresh data, insights and recommendations. In a true normalized data dashboard, there will be accessible data beneath the graphs to drill down for more detail corroborating the insights and recommendations. Most dashboards accommodate three data layers with even more data layers accessible by clicking on a datapoint.
While executives have little time for the granularity, the ability to drill down assures data transparency, accuracy and immediate accessibility for additional analysis to guide change.
The actual creation of the dashboard, along with normalizing and reporting on data, may be best accomplished outside the organization for two reasons. First, distraction inside the company to perform other marketing priorities may get in the way of meeting deadlines. Additionally, if the company has contracted with an advertising or media firm, those organizations have an intimate knowledge of the marketing plans of the company and can provide the service quickly, again with the idea of keeping the data as fresh as possible.
Dashboards are not just for the boss
Company leaders may decide to keep some data private, but for the most part, marketing dashboards are measuring how marketing plans, media, sales, customer service and vendor partners are performing. These measures provide valuable information for all who contribute to an organization's success. In short, fresh marketing data offers the power to perform better – definitely a competitive advantage.