Oct 3, 2023
Two Starmark Clients Take Home Top Flagler Honors Amelia Island and Boggy Creek Win Best in Show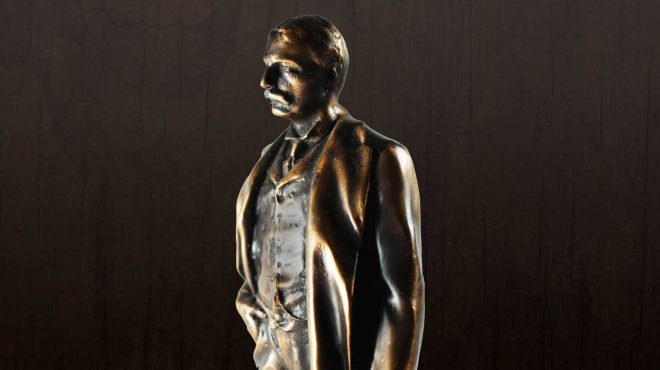 This year's Flagler Awards during the Florida Governor's Conference on Tourism proved to be a big night for two Starmark clients — Amelia Island Convention and Visitors Bureau and Boggy Creek Airboat Adventures. Among other wins, Amelia Island took home the Best in Show honor for marketing budgets over $2 million, while Boggy Creek won Best in Show for marketing budgets under $500,000.
This VR experience has transformed how we're able to share Boggy Creek with our biggest potential customers in Europe and South America. Asking someone to hop into a headset with us for a VR tour is a lot more appealing than sending a video.

— Margie Bryan, Owner of Boggy Creek Airboat Adventures
Best of Show Wins
Entered into the Mobile Marketing category, the It's an Island thing weather-triggered ads for Amelia Island CVB took home the top honor for its stunning visual perspective on Northeast Florida island experiences and a 34.4% year-over-year increase in room bookings. With a fun, whimsical and completely ownable approach, the campaign has successfully positioned Amelia Island with its loyalist travelers and those visiting for the first time. In particular, the weather-triggered ads played up the idea of escape from the winter blues for travelers in cold-weather areas.
It's a thrill to be honored by our peers from across the state. But the best part of this is being able to share with the world the things that make Amelia Island so incredibly special.

— Amy Boek, Chief Marketing Officer for Amelia Island CVB
The Boggy Creek Airboat Adventures VR Experience took home its own top honor in its budget category for a completely new way to share Boggy Creek with overseas travel planners. The idea was born during the travel restrictions of the pandemic when familiarity trips from overseas weren't possible. Shipping headsets to planners for virtual reality tours helped Boggy Creek keep it's #1 revenue source of group bookings going even during the depths of travel interruptions.
Additional Winning Entries
In addition to these two Best of Show honors, both Amelia Island and Boggy Creek won awards in other categories.
Amelia Island took home a Bronze Award for Print Advertising and a Bronze award for Radio Advertising. Amelia Island also took home two Henry Awards (First Place) for Mobile Marketing and Social Media Marketing. The Boggy Creek VR Experience also won Bronze in the Trade Resource Material category.
About the Flagler Awards
The Flagler Awards is an annual statewide competition recognizing outstanding Florida tourism marketing. The program was created by VISIT FLORIDA to honor the countless individuals and organizations that help position Florida as the No. 1 travel destination in the world. Each year the Flagler Awards pay tribute to the determined efforts of those who use their skill, resourcefulness, creativity and innovative spirit to market Florida to the world.
This year's awards ceremony was held during the Florida Governor's Conference on Tourism at Rosen Shingle Creek in Orlando, Florida.