ETIP #279
3 Tips on App Store Optimization and Why It's Strangely Similar to SEO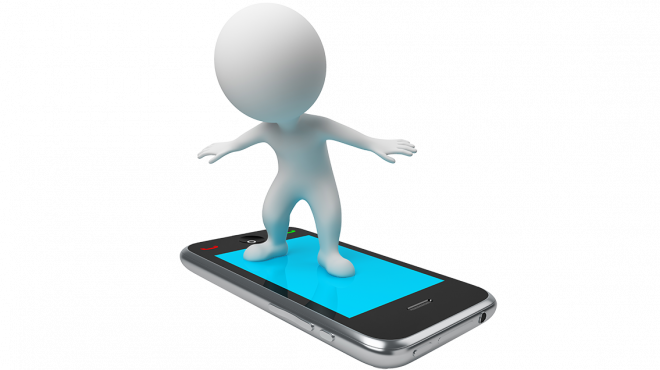 At first, it was just Search Engine Optimization (SEO) as we started to understand the factors needed to increase visibility on the Google search results pages, and if we were lucky, the first page at least.  But now, we face another hurdle — App Store Optimization.
Applications for All Occasions
With our increasing reliability on mobile devices and the explosive growth in usage over the past decade or so, apps have become an invaluable tool to perform any number of tasks on your smartphone from media consumption to productivity in and out of the office to gaming.
For example, Starmark's award-winning app Sync My Lights customizes your viewing experience to match on-screen action, sound – even emotion, by varying the colors of your Philips Hue lighting system.
The Similarities Between App Store Optimization and Search Engine Optimization
App Store Optimization (ASO) is a relatively new methodology, piggybacking off of SEO's beginnings in search ranking, conversion rates and click-through rates. Sound familiar?
The goal is still the same: get your listing to appear at the top of the Search Engine Results Page (SERP) with relevant keywords and following the rules. Here are a few tips to keep in mind before publishing your app on the either of the app stores:
Do Your Research. Diving into ASO without proper research prior to publishing is a recipe for disaster. Analyze your competitors to inform your strong keyword list and ensure compliance with specifications on character limits, resolutions and numbers of photos/videos.
There is a Difference Between The Two App Stores. Apple and Google have different strategies for naming conventions so understand the difference in how they affect the  major key-ranking factors.
Never Over-Optimize. Similar to SEO, over-optimizing your app elements can be just as harmful as aimlessly throwing words together. It's vital to know where to place a keyword in what element and how often use that specific keyword. This is one of the most important factors.
ASO is here to stay and will continue to evolve similarly to SEO so be sure to stay up to date on changing trends before your app(s) gets lost.