ETIP #286
The top 4 things you aren't tracking – and why you really should be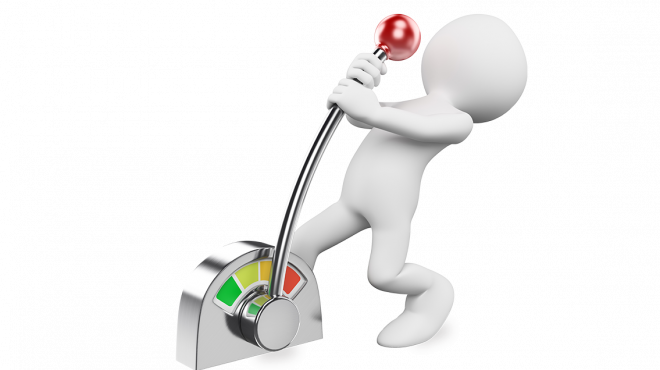 If you feel like you're drowning in marketing data with no direction, this is the article for you. Let's put the science back in data science together with this Starmark guide to the top 4 things you aren't tracking — and why you really should be.
#1: Track the content that's dragging you down
Any successful content marketing effort needs great content. But more isn't necessarily better. While most marketers are looking at their top-performing content, the protip is to track and manage your low-performing content first.
What you might not know is that the low-performing pages and content on your domain is having a negative effect on your search rankings. Not only that, it's creating a headwind that makes it harder to improve your search performance because what search engines see is a domain with a few worthwhile pieces of information buried under a mountain of forgettable, redundant or simply useless pages. The search engine's solution is simply not to send visitors to your site.
Removing and redirecting your lowest performing content is just as important for your domain quality and authority as adding new high-quality content. To start, just check your analytics dashboard to uncover your lowest performers.
#2: Know the source of your phone calls
Having the same phone number on your site, your landing pages, your postcards, your emails and your sales materials sets you up for a situation where it's impossible to know where your phone-based leads are coming from. The problem gets even worse if you use the same number for customer service purposes. Yikes!
Once upon a time, this was just the way of the world. Now, call tracking services can dynamically serve phone numbers so you can accurately attribute leads that come in through the phone. It's a simple inclusion with easy-to-use services.
#3: Understand what people really process from your ads
Looking at standard metrics like view counts or impressions isn't enough. New research from the Mobile Marketing Association (MMA) is shedding light on the fact that consumers process ads in much more complex ways than we realized. And way more quickly.
It's important for marketers to think about capturing attention and then allowing customers to reach "cognition" — an understanding of what to do with the information quickly. If you aren't engineering your social and mobile advertising to capitalize on the first second of attention, you're almost certainly overestimating the effectiveness of your efforts.
Many services offer time-bound ad testing. The audience is exposed to a piece of work very briefly (one to five seconds), and then they answer questions about it. Now, take the additional step of tracking where viewers drop off when watching your videos and social story placements. Then watch your work to see what they see during that time. It's a great way to learn to make a stronger first impression.
#4: Go deep with attribution and media mix models
It's easy to go down the rabbit hole of optimizing your placements and creative within a single channel. But it's just as important to take a step back and look at all your marketing channels in comparison to one another. Building and refining an attribution model is a great first step. This type of data modeling helps you understand what role your various channels play within the customer journey in a way that last-click attribution simply can't. With this more nuanced understanding, you can optimize your media mix in a way that matches what your customers need at varying stages of the buying process versus endlessly tweaking their last engagement.
Sometimes data science can feel daunting. Our best advice: work with people you trust and tackle one thing at a time. Even if you start with only one thing from this list, you'll be 100% more informed on that piece of your business than you were yesterday.