Nov 30, 2016
Accelerating the marketing momentum of Greater Fort Lauderdale in the upcoming year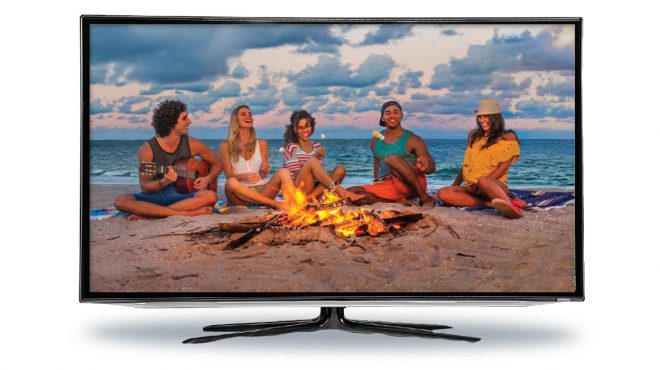 On December 1st, 2016 at the Broward County Convention Center, the Greater Fort Lauderdale Convention & Visitors Bureau (GFLCVB) unveiled the destination's 2017 Marketing Plan at their annual industry luncheon with more than 550 hospitality attendees. During the event, GFLCVB's President & CEO Stacy Ritter, Starmark's CMO Lisa Hoffman-Linero and Finn Partners' Managing Partner Virginia Sheridan shared the vision for the next year with many exciting announcements, including a brand new Hello Sunny advertising campaign, a new line of branded merchandise and the debut of a first of its kind Hello Sunny TV Network.
More than four years ago, Starmark helped GFLCVB launch the Hello Sunny Campaign, which has become a recognizable and identifiable brand. With the face of the destination changing, it's time to take the brand to a new level with a new advertising campaign – one that will propel the destination to new heights in unique and revolutionary ways. The visuals and content will communicate that we are growing into a sophisticated landscape, all while remaining happy go lucky and staying true to our identity. Lisa showcased a new Brand Essence video, ad concepts and content ideas that will all be incorporated into this new campaign.
In addition, attendees were given a sneak preview of the new Hello Sunny Merchandise line, which will launch at the Fort Lauderdale-Hollywood International Airport and through an online store, followed by other local retail outlets. This line will include high quality fashion apparel and accessories from t-shirts and tote bags to water bottle and dog collars and much more, allowing visitors to spread some sunny around the world.
Perhaps the biggest announcement of the luncheon was the debut of the first of its kind Hello Sunny TV Network, launching on December 3 live from the Riptide Music Festival. This revolutionary idea will be available on multiple platforms, including desktop and mobile devices via sunny.org/tv and on Apple TV. What differentiates Hello Sunny TV is that it will feature 24/7 programming, on-demand video content and live streaming from events, hot spots and more.