Aug 9, 2018
Starmark Ranked #5 Creative Agency In North America By Mobile Marketing Association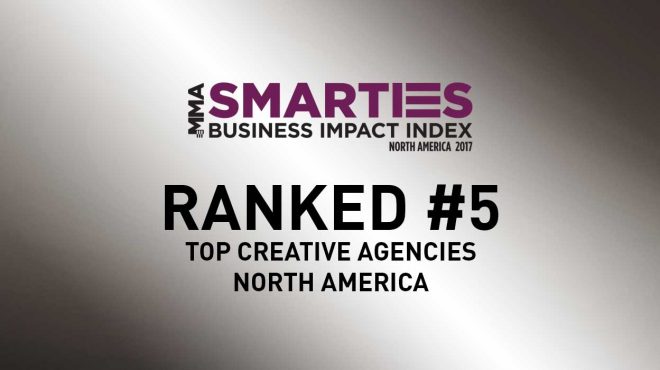 Starmark proudly announces having earned a ranking of #5 Creative Agency on the 2017 Mobile Marketing Association SMARTIES North America Business Impact Index.
Starmark Ranked Amongst Top Agencies In North America
The MMA SMARTIES Business Impact Index is the first and only global mobile marketing index that identifies, ranks and awards top agencies, advertisers, brands and technology enablers that drive significant business impact through mobile-first campaigns. Brett Circe, the Chief Digital Officer, stated saying:
"Starmark is incredibly proud to be featured on MMA's Business Impact Index. It's an honor to be ranked #5 in an index that includes 72 and Sunny, Havas and McCann–among others."
Starmark's Innovation Lab & Mobile Marketing
The Starmark Innovation Lab keeps Starmark on the edge of marketing technology, revolutionizing and expanding our clients' possibilities. In 2010, Starmark made a strong push into mobile, including web, payments and apps for our clients.
In 2011, Starmark committed to the MMA Code of Ethics, which applies to everything we do. We have the utmost respect for the MMA and the SMARTIES because they uphold a high standard in the somewhat fragmented field of mobile marketing.
Today the lab continues that push today into the world of augmented reality, voice skills and more. The Lab is continuously recognized with a variety of awards, including earning two patents. Among these awards are two SMARTIES from the MMA, one for an IoT location-based social reward technology, the other for an IoT App that creates synchronized lighting sequences for movies & TV with Philips Hue Lights.