May 10, 2012
Starmark Partners with South Florida Business Journal to Sponsor #SocialMadness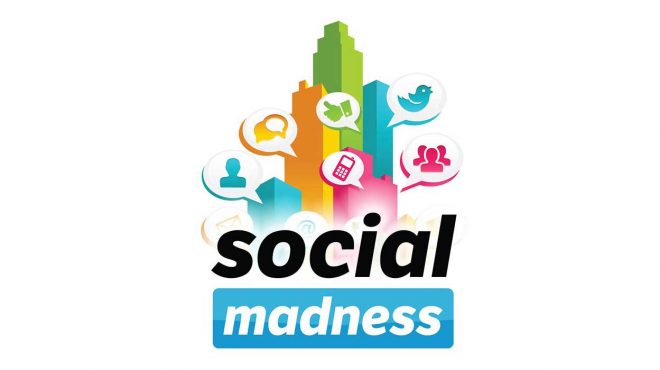 Agency Creates Custom Internet Tools for Companies to Use During Contest
As a sponsor of American City Business Journals' social media challenge, #SocialMadness, Starmark has launched the social media campaign SOCIAL#BIGIDEAS which includes posts on social media platforms, a webinar, a Facebook app and other internet marketing tools.
The contest, sponsored across 43 cities through South Florida Business Journal parent company American City Business Journals, is a one-of-a-kind corporate media challenge that measures the growth of a company's social presence. Participants are judged by the number of connections they make on top social media sites and the number of votes they garner on The Business Journals Social Madness pages. Sign up at for the challenge at SocialMadness.com.
The local and national challenge will spotlight the best social media programs of companies. Applications for the challenge will be accepted until May 15. Voting kicks off in 43 cities nationwide on June 1. Local winners will be announced July 17 and national winners will be named Sept. 11.
"Social media marketing has become a must-have tool in the marketing communications toolbox. It allows companies to engage in real time conversations creating relationships between the brand and the consumer," said Starmark President Jacqui Harnett. "This contest encourages companies to learn by doing and have fun while they are at it. Part of the support we are offering in addition to sponsorship are custom internet marketing tools for companies to utilize during the campaign."
"By participating with us in social madness, South Florida companies will not only be able to grow their own businesses, but encourage business growth throughout the region," Hartnett added. "In the bigger picture with the international exposure our region will receive in online communities, social madness provides a way we can work together to grow our South Florida economy."
Starmark will support Social Madness by holding a webinar event May 30 for all of the participating South Florida businesses. Businesses enrolled in the contest will also have the opportunity to "Ask a Starmarker" any question about social media on Facebook. Through the Facebook app, all answers will be published for public viewing. As a free service to participating companies, Starmark will provide an HTML email template for companies to blast to their database for people to vote, like, follow and link to them to build their numbers.
About Starmark
Starmark is a national integrated marketing agency headquartered in Fort Lauderdale, Fla. The agency specializes in strategic thinking, award-winning creative, branding, advertising, interactive and public relations. Since 1978, it has partnered with world-class companies to build measurable results. Starmark delivers fresh perspectives and smart thinking to ignite clients' business. Then, reinvests the knowledge to maximize return. It's big ideas. Bottom line.