Aug 2, 2023
Starmark Launches New Strategic Support Subscription Service Helping Businesses Thrive with On-Demand Marketing Expertise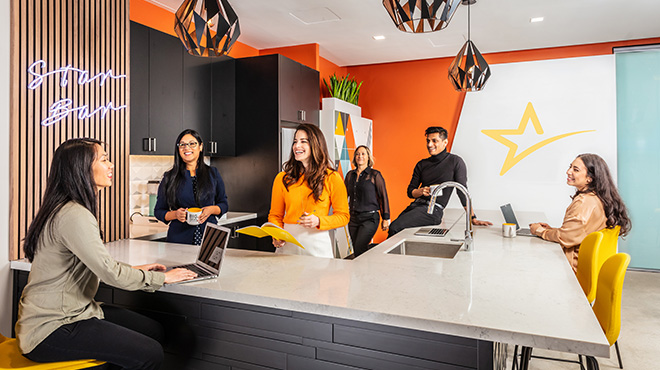 Starmark is excited to launch its latest offering, the Starmark Subscription. This new subscription service aims to significantly change the way businesses approach strategic marketing initiatives — with access to top marketing minds when they need them most.
Move your business, not just your project
In today's competitive landscape, strategic thinking is the key to success. However, many businesses can't spare already-strapped time and resources to fuel this critical marketing function. That's why the Starmark Subscription allows businesses to leverage ongoing strategic guidance while still enjoying the flexibility of project-based billing.
According to Starmark VP of Client Service, Katy Gewartowski, this need has been emerging with Starmark's clients over the last several years. Further bolstering the business case, a recent sentiment survey by Starmark showed that lack of time for strategy is the #1 concern keeping marketing leaders up at night.
This is a natural extension for us. We heard from more and more of our project-based clients that their teams were struggling with strategy, so we decided to make strategy support more accessible in a way that's really unique within our industry.

— Katy Gewartowski, Starmark Vice President, Client Service
Comprehensive strategy service is a standard offering as part of any AOR (Agency of Record) relationship across the industry. But with the seismic shift of the last decade away from exclusive retainer-based AOR relationships to more project-based or roster-based agency relationships, business-wide strategic counsel often gets overlooked. The Starmark Subscription fills that gap without the long-term contractual obligations and large price tags that come along with traditional retainers.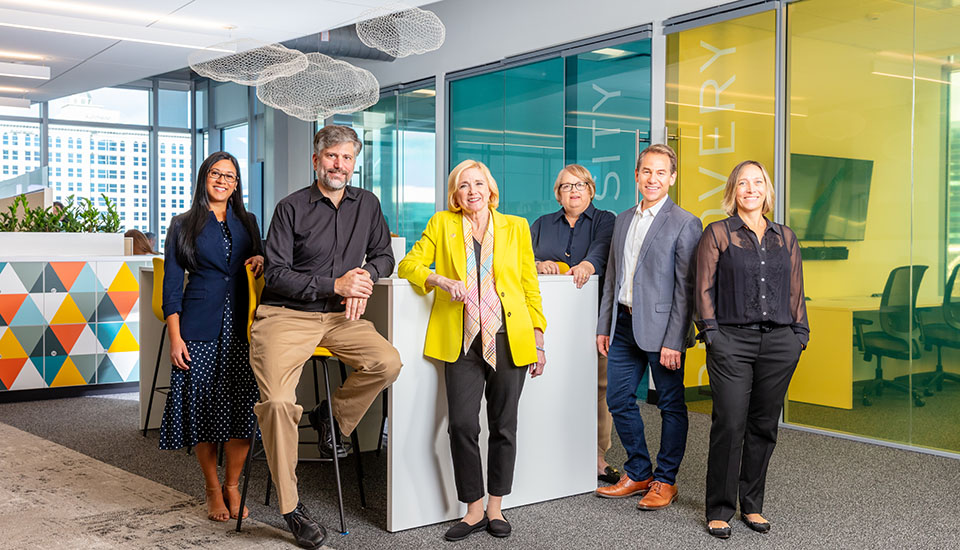 Says Jacqui Hartnett, Starmark's President, "As an Agile Agency, because of the more integrated way we work and plan work through roadmaps, we often find ourselves serving that de-facto role as a partner's strategic AOR, but we're often only doing that at the point when we're putting together a project roadmap or annual plan roadmap. There's just so much more we can do to foster holistic business results if we're having an ongoing strategic discussion with our partners. That's the single most exciting part of this new offering. We get to help our clients achieve more."
That's the single most exciting part of this new offering. We get to help our clients achieve more.

— Jacqui Hartnett, Starmark President
Starmark Subscription — How it Works:
The journey begins with a comprehensive discovery session with a Starmark strategist designed to gain deep insights into your business objectives, pain points and needs.
Building on the initial discovery conversations, Starmark will assemble a specialized team to address blind spots and areas of improvement for your brand or business. Then that team meets with the client monthly to cover updates, industry insights, business pivots and action plans.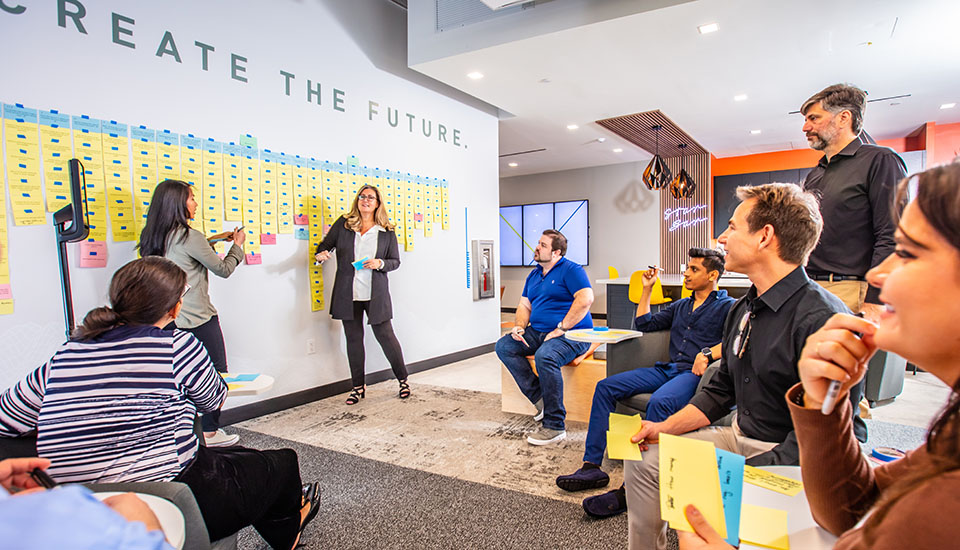 A flexible service model
In addition to having a dedicated strategic consultant with industry expertise, a Starmark Subscription also allows a business to tap into any of Starmark's subject matter experts, depending on the company's needs and objectives.
"We wanted to make the pricing simple and predictable," says Starmark Chief Digital Officer, Brett Circe, "But this isn't designed one-size-fits-all. Every subscription can have different areas of emphasis, depending upon where we can make the biggest business impact."
Whether you require assistance in reviewing your advertising performance, analyzing data and analytics, optimizing your digital presence or enhancing customer experiences, Starmark has you covered. Additionally, all subscribers receive ongoing strategic consulting, resource planning assistance and creative insights.
This isn't one-size-fits-all. Every subscription is going to have different areas of emphasis.

— Brett Circe, Starmark Chief Digital Officer
In fact, the agency already has early adopters of its subscription service in the higher education and healthcare industries, and the areas of emphasis for these subscriptions are substantially different, even at these early stages.
To learn more about the Starmark Subscription and how it can benefit your business, visit starmark.com/subscription or get in touch with us.