Jun 28, 2018
Starmarkers Celebrate a Fantastic 40th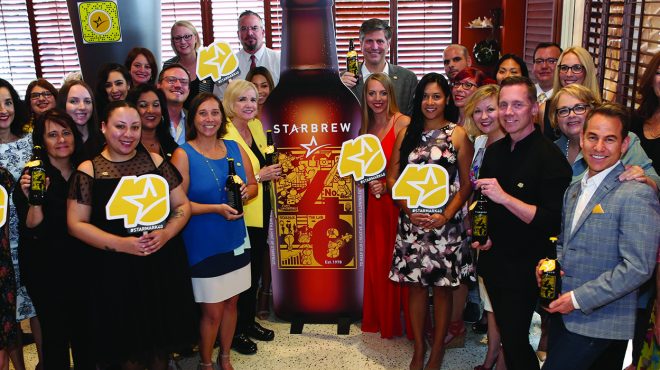 Turning 40 has never felt so fabulous! All four decades of Starmark's forward thinking were on display for guests Thursday evening, May 10th as the record turnout of clients, Starmarkers, friends and family all marked Starmark's 40th anniversary together.
Results-driven marketing work
Every wall in our offices shined with creative results representing millions in sales for our clients and hundreds of industry awards, (including 40+ just this year!)
Hands-on Innovation Lab fun
Guests had a blast test-driving cool new AR, VR & MR wizardry and our Hello Sunny Vending Machine, featuring FanWise technology, (now with its 2nd US patent!)
Networking with honored guests
Stars in attendance included business leaders headquartered throughout South Florida; advertising association leaders; and our very first Chicago clients.
Plus a warm welcome to our newest clients
The party was also the ideal time to welcome American Diabetes Association of South Florida; Broward College, our newest FPL client, FPL Services; and Viacom to our family.
"Today is about celebrating our history and our future," said Starmark President, Jacqui Hartnett, in her remarks. "When Dan Estes and Peggy Nordeen founded us as a Chicago agency back in 1978, it wasn't about a place named after them. It would be STARMARK: a brand that would last. A place where forward-thinking partners and employees proud to be called Starmarkers would join our growing family. I believe we achieved their vision."
As guests raised their glasses of Starmark's exclusive craft beer blend "StarBrew", everyone toasted to four fabulous decades of great work, clients, friends and family!